The Dumpster Rental Systems Driver Application is a free tool provided to assist your employees with completing deliveries, pickups, tonnage entry, and more!
Other highlights include routing to the destination, tracking number functionality, taking mobile payments, and collecting contract signatures. In addition, you can input tonnage, assign serial numbers, and signal the Dispatch screen all from one screen! The application is available on the Apple App Store and Google Play Store.
---
Employees will need your DRS Folder (Account) Name to sign in. You can find your folder name in Admin > General Config > Users.
Download it and check it out today! It's user friendly!
Click here for a full training video and walkthrough of the driver app.
---
Apple App Store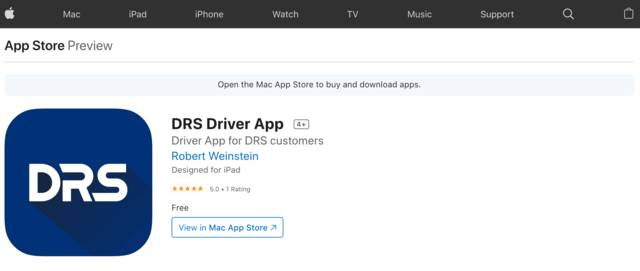 ---
Android Google Play Store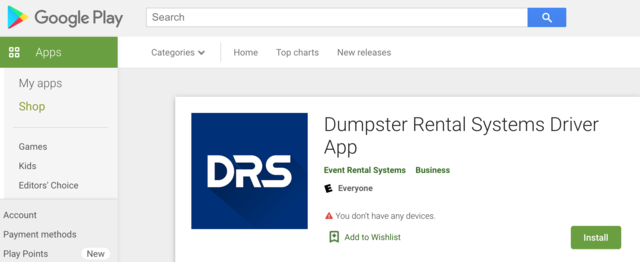 ---
Features:
Clocking In / Clocking Out

Automatically reports times to the Control Panel.

View Load Sheet

Shows the full route, pickups, notes, dumpster for delivery, etc.
Navigates to the customer's address using the phone's default routing program.
You can see all of the customer information including any questions your customers fills out during the checkout process!
Within orders (Tap the "Basket Icon"), you have several options including entering in tonnage, assigning tracking numbers, taking payment, signing the contract, using order checklists to communicate with the Control Panel, and more!
Call, text, or email the customer.
View the order information.

View Tasks

Shows assigned driver tasks and allows tasks to be marked as completed, which updates the Control Panel.

Open Control Panel

Opens a web browser for quick access to the Control Panel.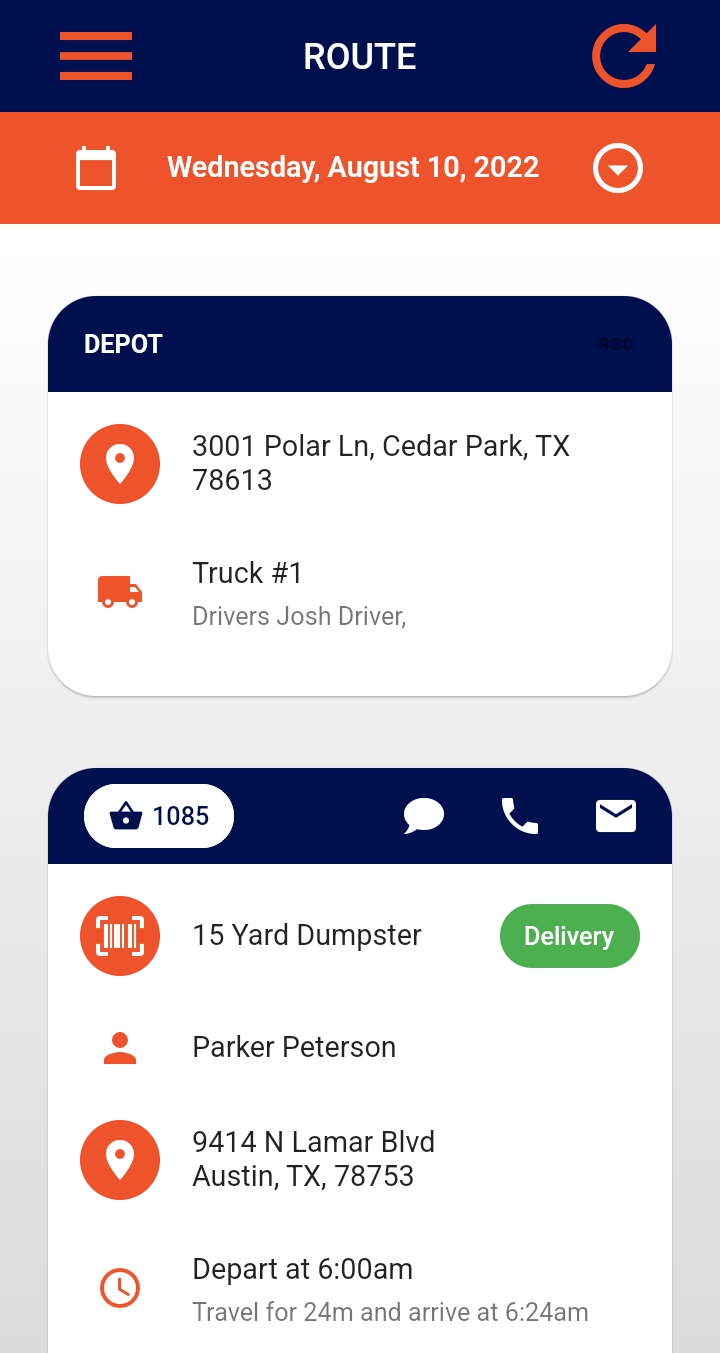 .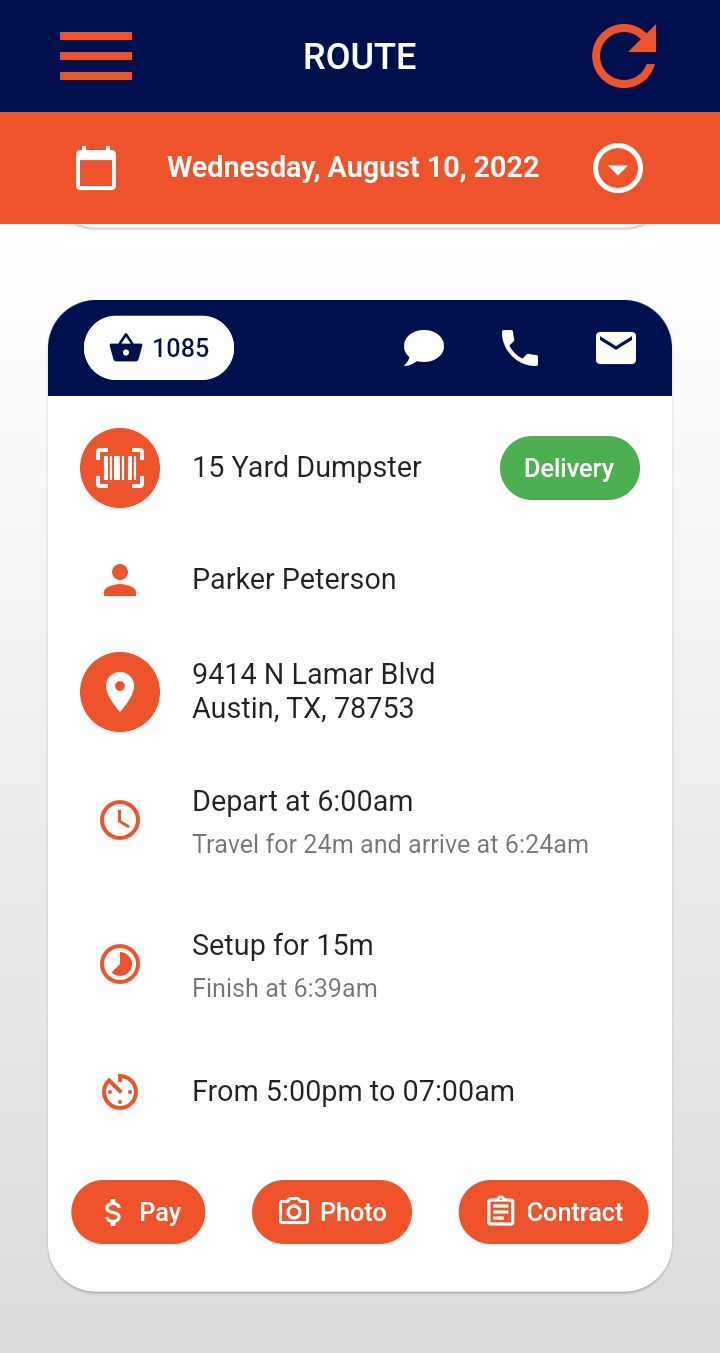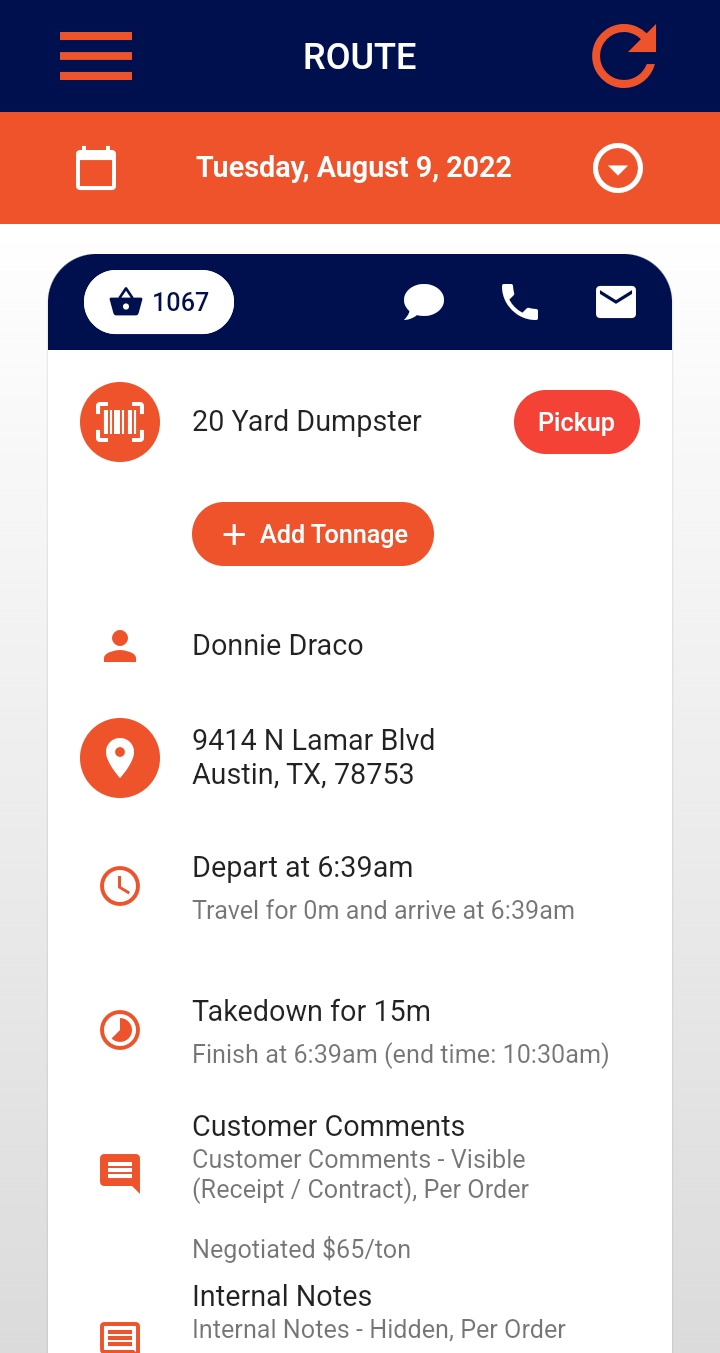 .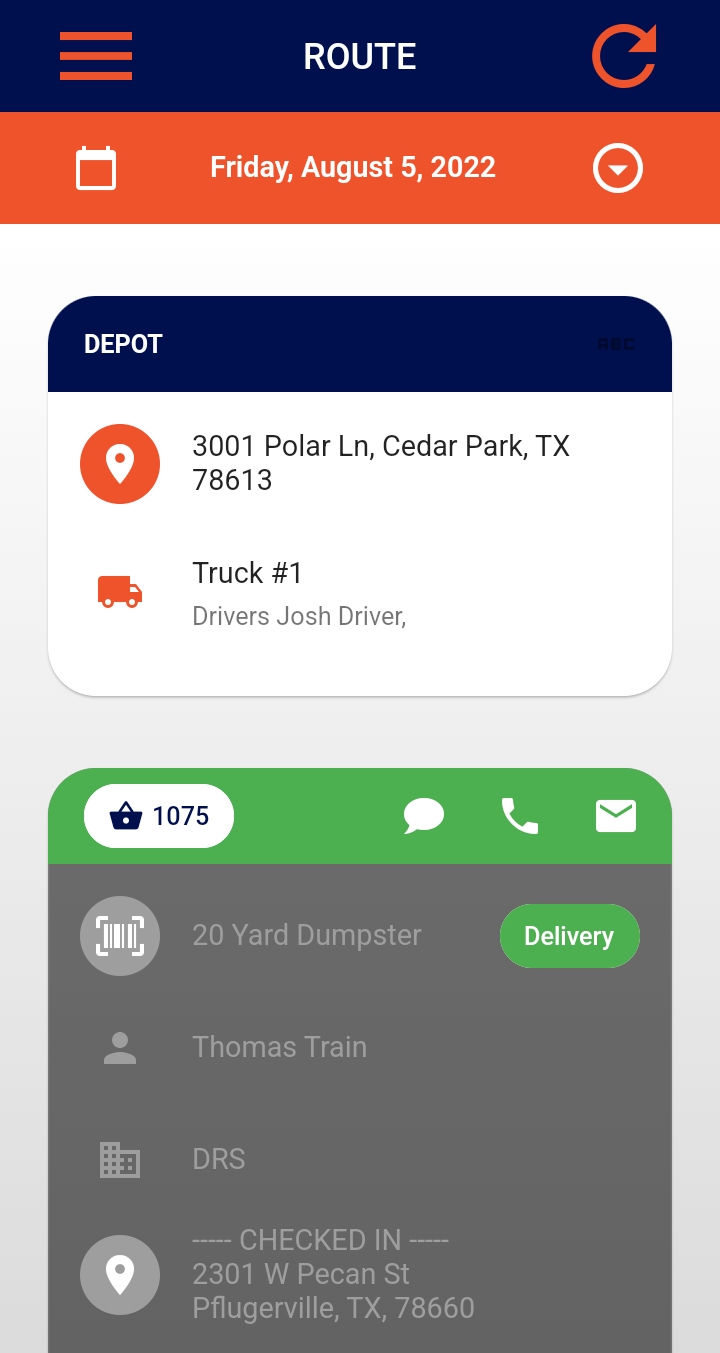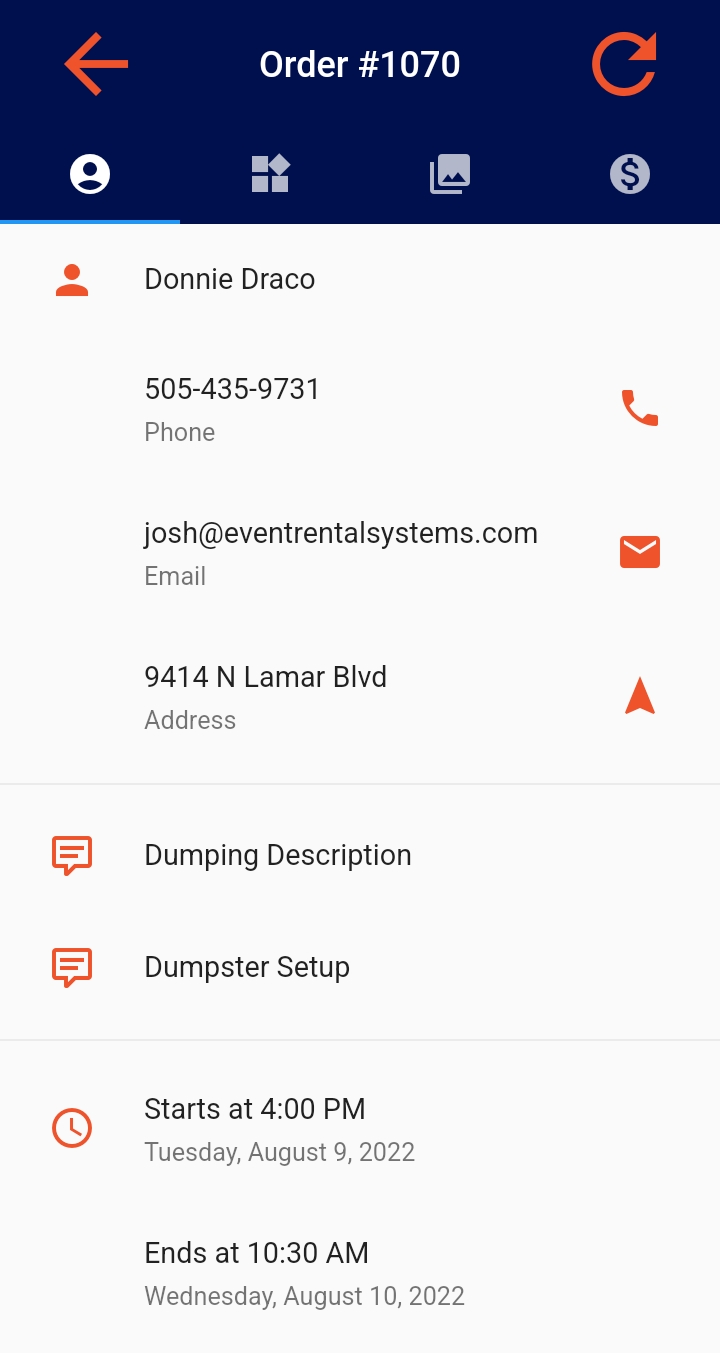 .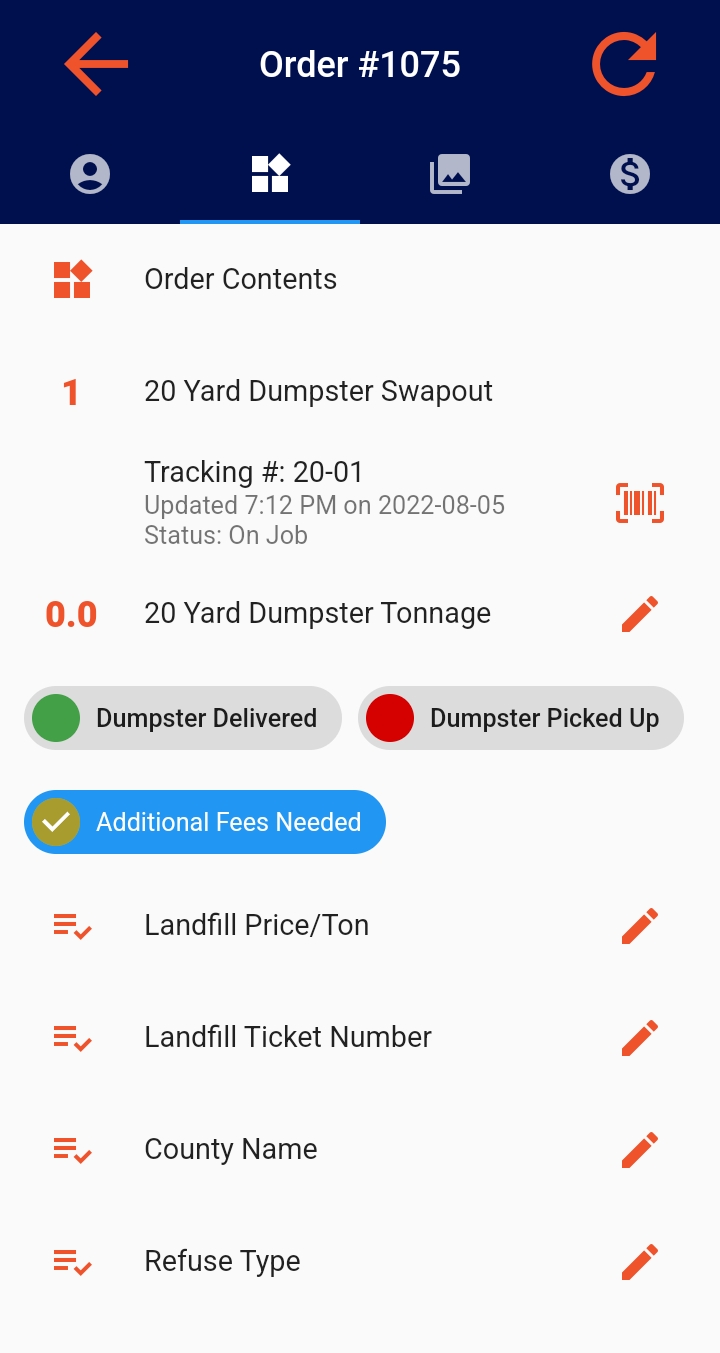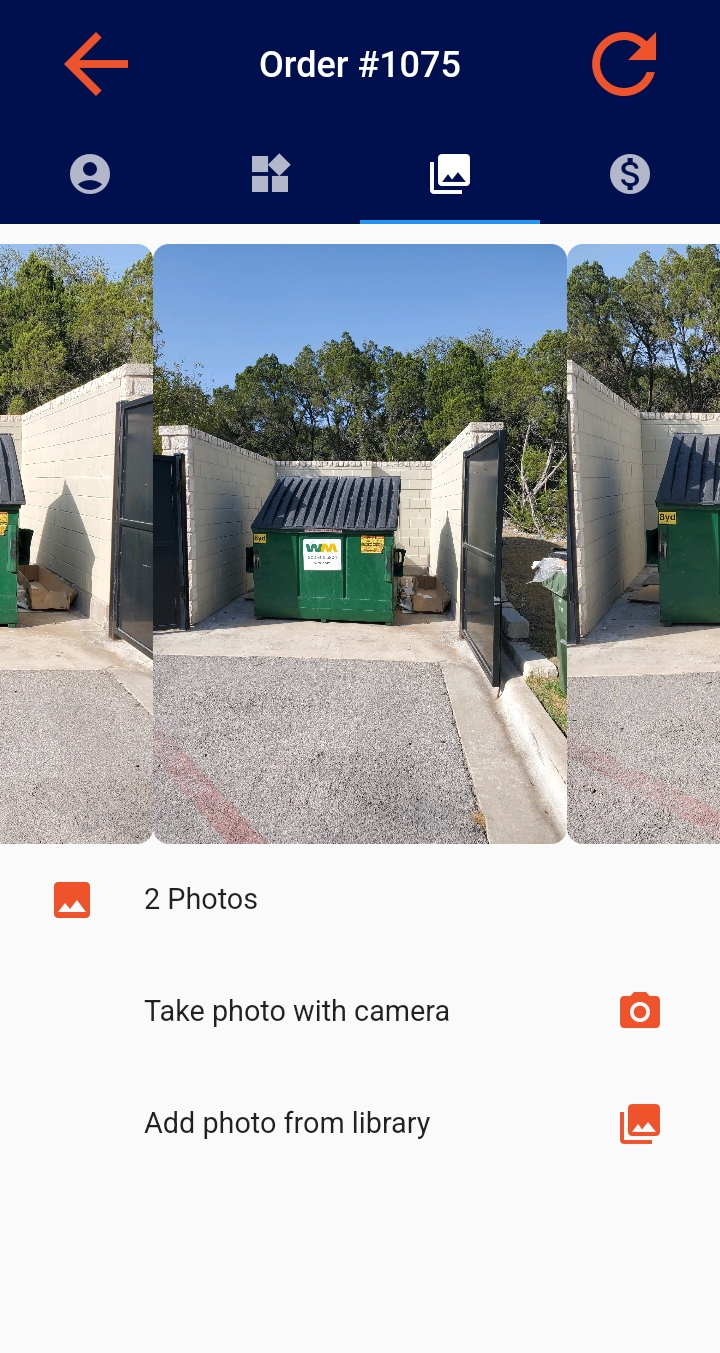 .