For Technical Support:
Email webdev@dumpsterrentalsystems.com for website design changes.
All other questions and inquiries should be sent to support@dumpsterrentalsystems.com.
Phone assistance is available Monday through Friday from 9am to 5pm MST: 505-435-9731 ext 102.
Trainings are scheduled from Monday through Friday from 9am to 5pm MST by calling Liz at 505-435-9731 ext 105
---
System and Software Updates
Dumpster Rental Systems and Event Rental Systems are constantly updating our software with new features. Recent updates are available in two places on the "Home" screen of the Control Panel. New features, products, and services will generally have their own support article and/or video in the DRS Knowledge Base.
Note: "New Updates" at the top show the newest update until notification is closed by clicking the "X". Upon your next login, the next most recent feature update will display until the list is exhausted.
---
We recommend joining our DRS Facebook Users Group to network, share best practices, and ask questions. Updates, tips, and tricks are shared often among our customer base, which is constantly growing! This group is monitored for any emergency posts or situations.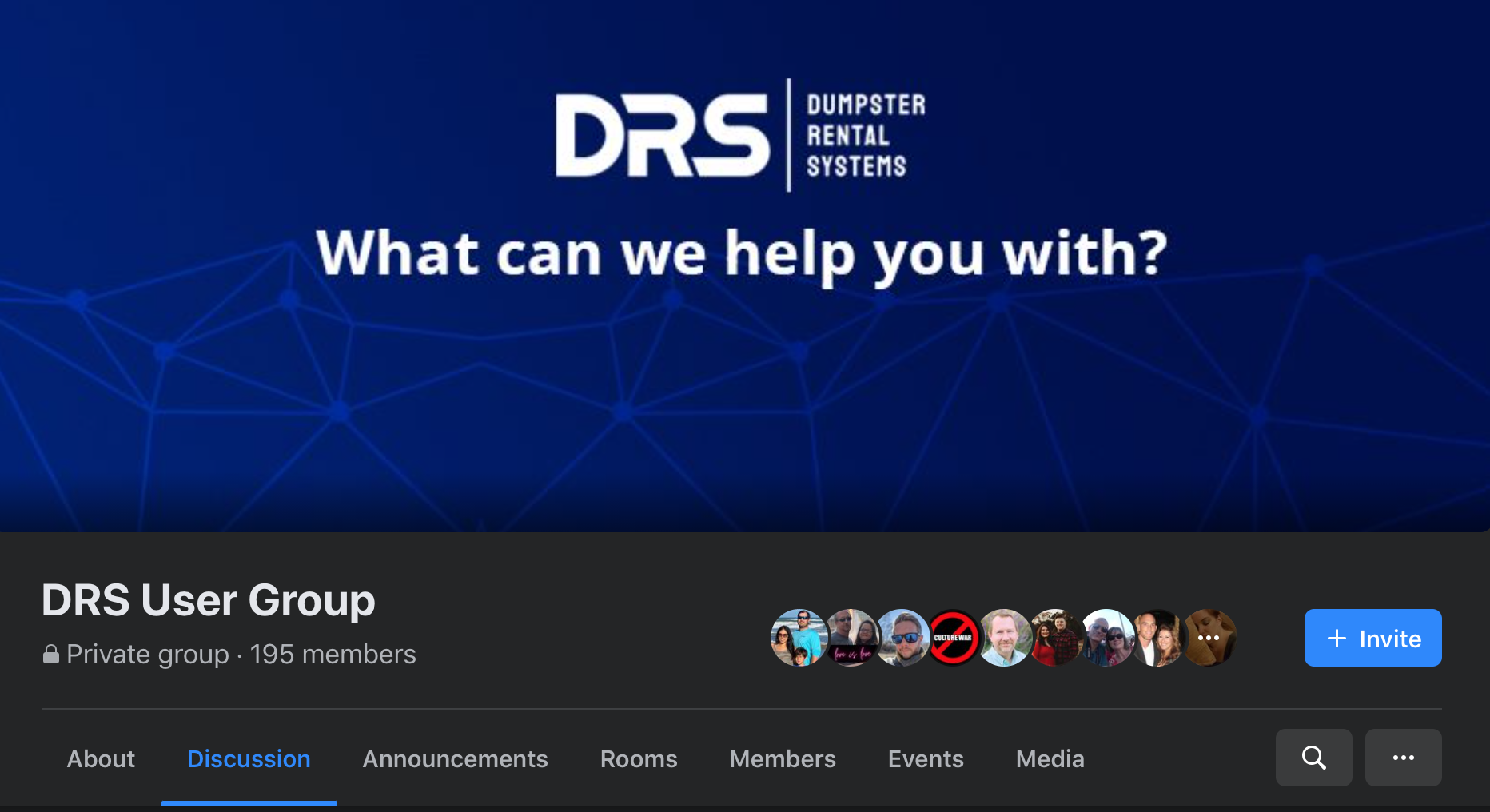 ---
Next Steps: 3. Getting Started - Kickoff Form and Website