Dumpster Rental Systems has tracking (serial) number functionality to help you track and manage your inventory. Tracking numbers are defined, per item, and paired with a custom list of "statuses" for reporting purposes. Assigned and returning Tracking Numbers is the best way to indicate that a job has been completed.
Important Note: Presently, tracking number functionality is not tied to billing or date selection. If a tracking number is checked out or back in, then the date and time or an order will not change. Your inventory quantities will not increase or decrease with this functionality. It is purely a reporting tool at this time as we work to add additional features.
Configuration
---
Tracking numbers are added, per item, under Admin > Products > Items. Click on the appropriate item to access the edit screen. The serial or tracking number area is toward the bottom. Dashes may be used but no other special characters.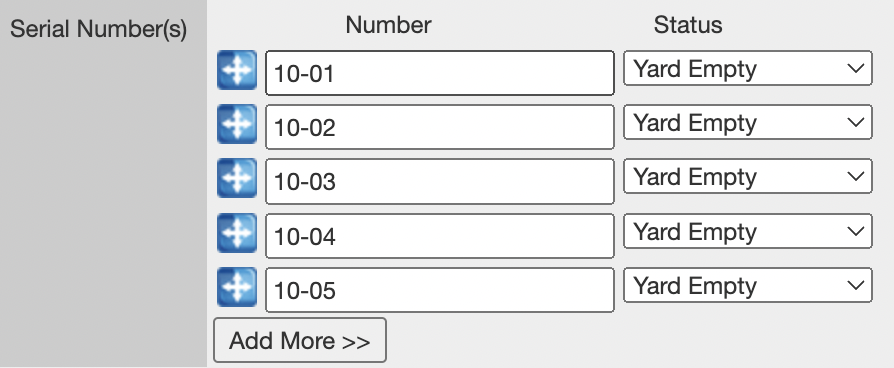 Swapouts or other packaged items should "inherit" the tracking numbers as opposed to making a new list. This will ensure the system is drawing from the same pool of inventory and prevent duplicates:

When a tracking number is assigned, or checked out, the default Status is "On Job". Once returned, or checked in, you can assign a custom status to the dumpster. This is how you can sort your inventory into multiple yards, if applicable. Add new statuses with a comma and a space under Admin > General Config > Misc Settings: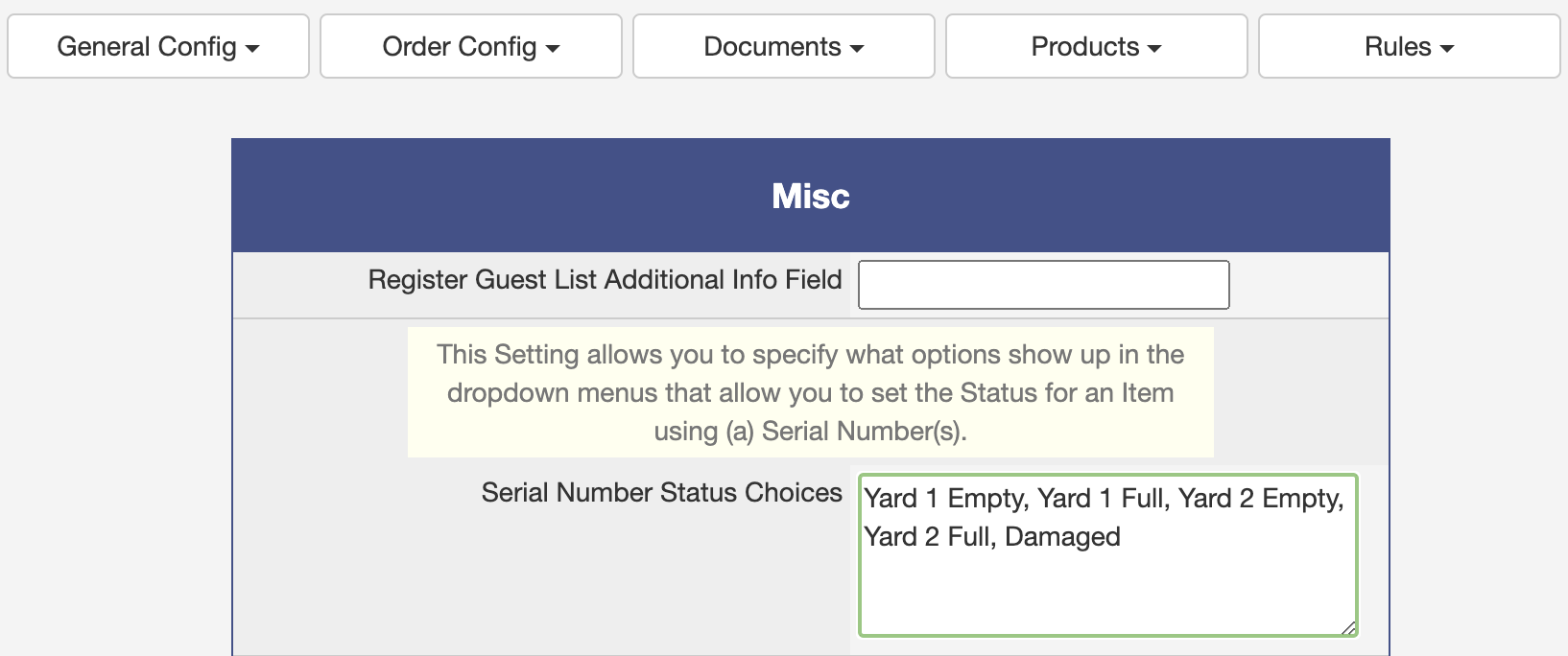 Control Panel Functionality
---
From the Control Panel, click the "Actions" button. If configured, the Tracking Numbers will appear at the top of the pop-up module. Click the "Check Out" box and assign the appropriate Tracking Number. The same tracking number cannot be assigned more than once.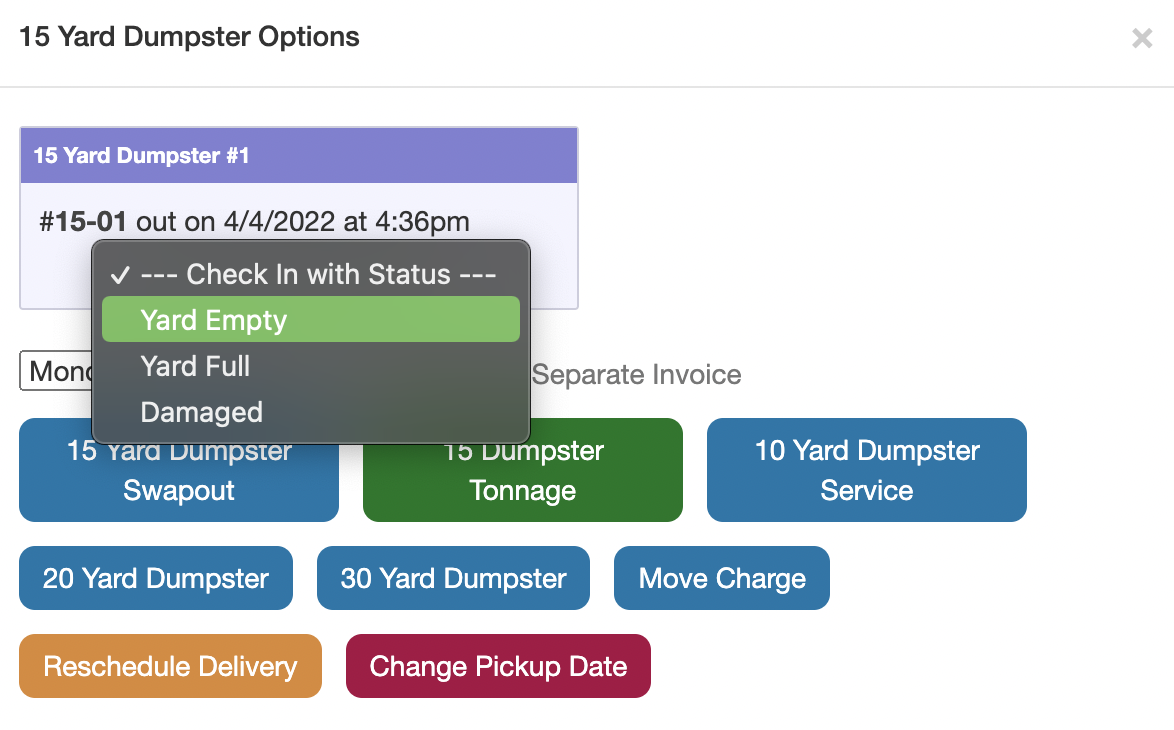 Once assigned, the Tracking Number will appear in the bottom right of Dispatch and a checkmark indicator will appear on the Dispatch and Delivery screens. The "Days" counter calculates from the actual date of assignment and is not based on the order dates:

A green checkmark appears when a number is checked out or assigned:

A red checkmark appears when a number is checked in or returned.

A full record of all previous Tracking Number assignments is available under the Reports > Rental Inventory Usage List: