Job Sites are service addresses saved to a Company Profile that can be reused when creating new orders. Once a Company is created, click on the profile to open it. Locate the Job Site area on the left within the customer information box: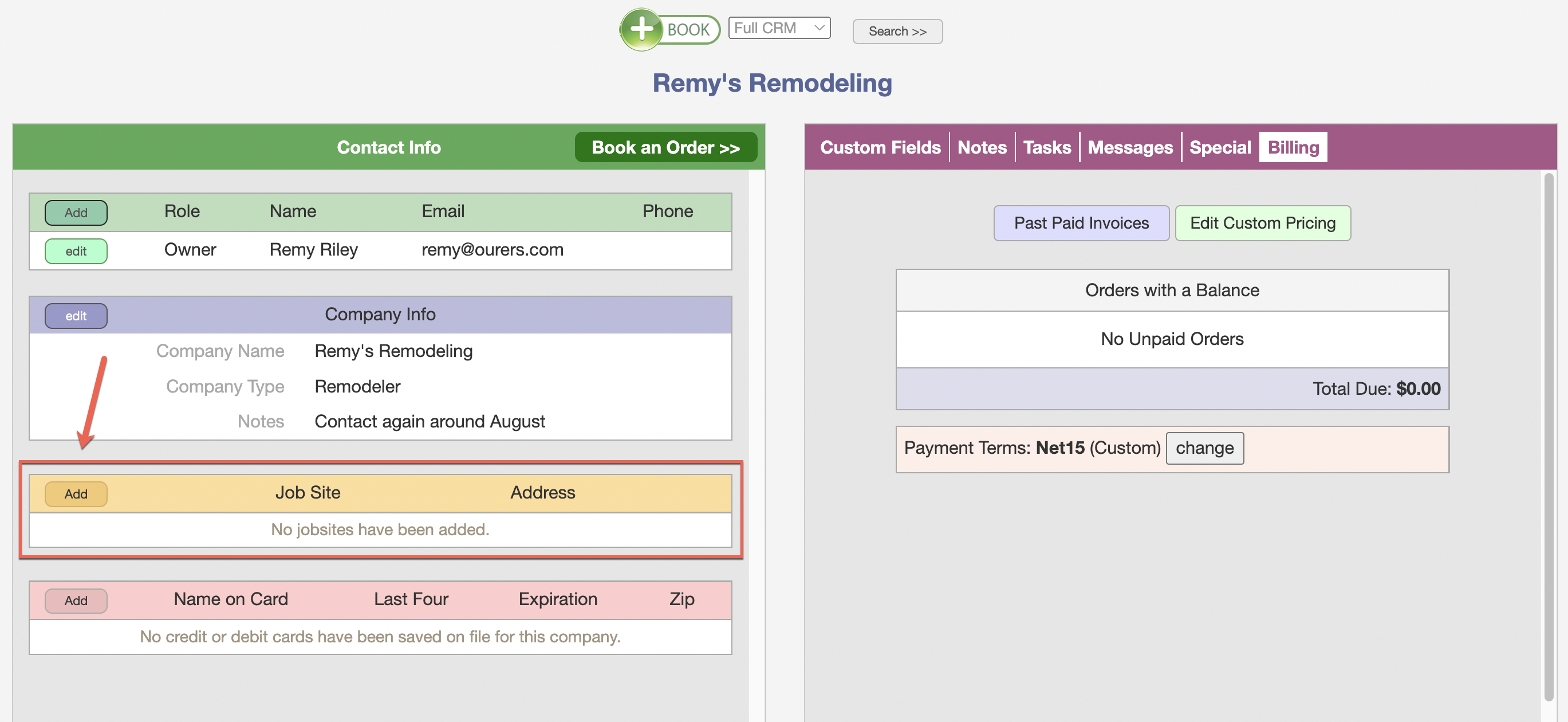 Click "Add" to add a new Job Site to this company's profile. Once all the information is entered, click "Save".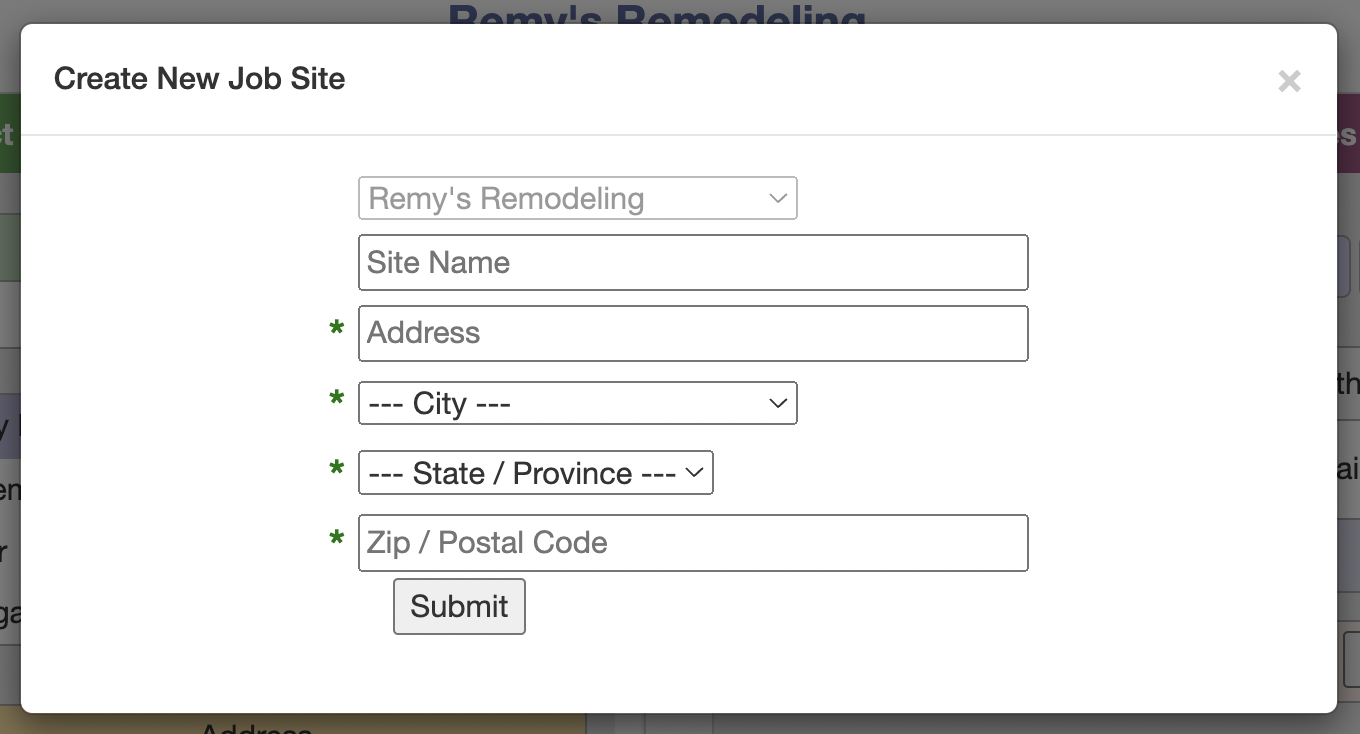 Job Sites will appear in the customer information box when saved and are selectable when booking a new order.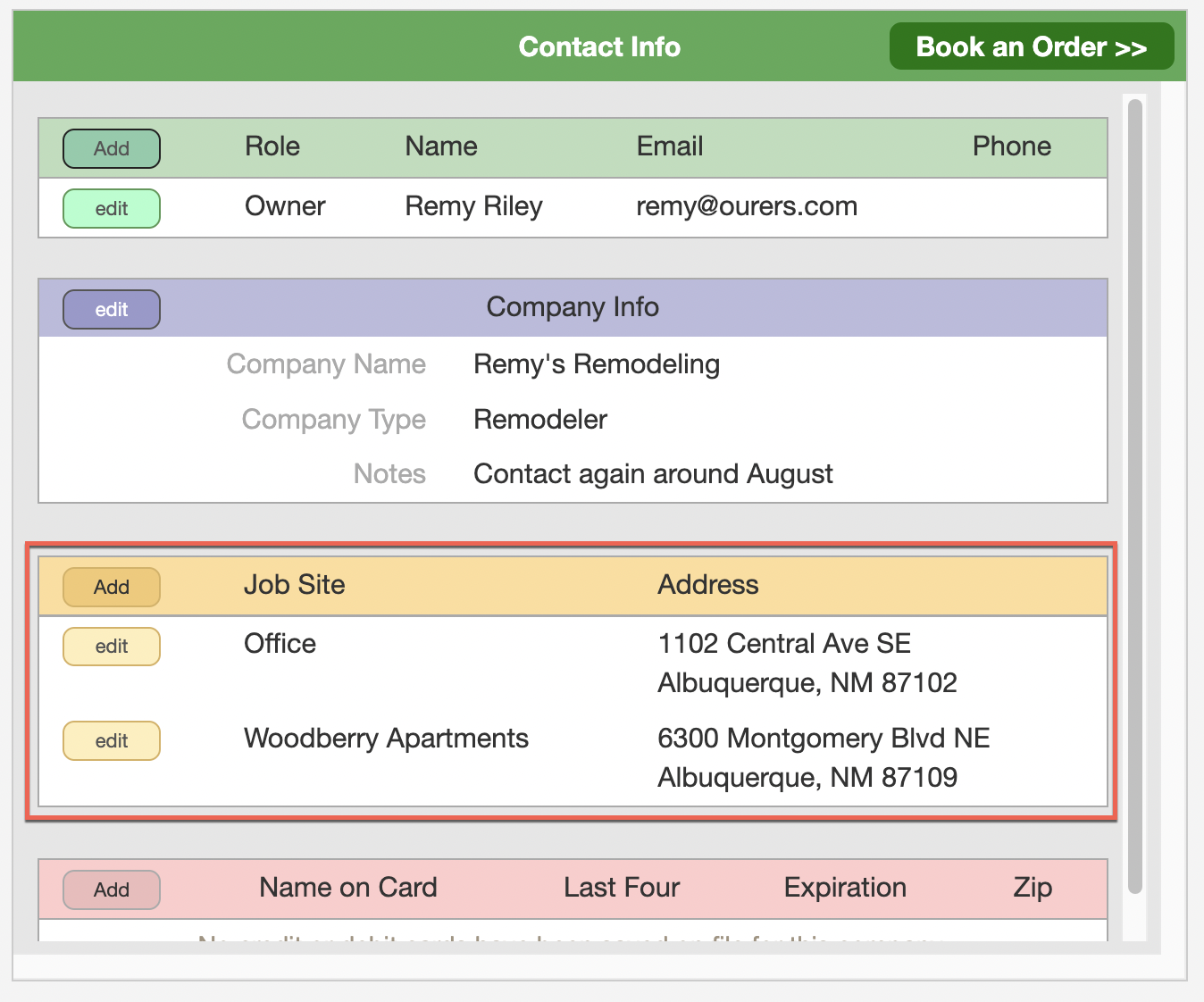 When creating a new order, you will prompted to select the contact followed by the Job Site. Click the appropriate Job Site to automatically use that address on the order. You can also create a new Job Site, if needed: