Dumpster Rental Systems uses the term "Swapout" to indicate a swap or a dump and return. Essentially, if your customer needs a new dumpster, then this is how you can order a new dumpster. Click here for information on Routing Swapouts and Dump and Returns.
First, locate the order that needs to be swapped. Click the "Actions" button next to the name of the dumpster: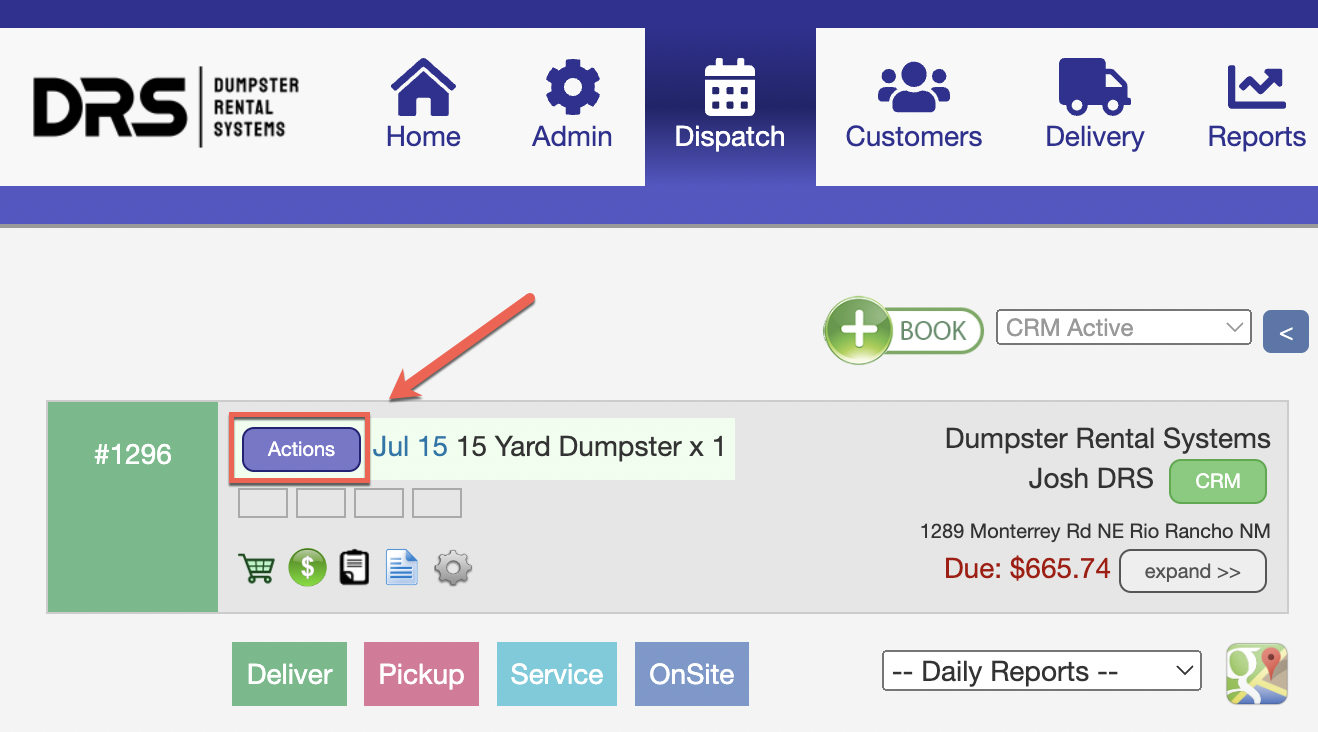 The "Actions" box will pop-up with several options. Swaps will be scheduled on the date in the dropdown box. The "Create Separate Invoice" box is also checked by default. Leave this box checked! Each dumpster should be on its own individual order for ease of use. Click the swapout button in the top left when you're ready: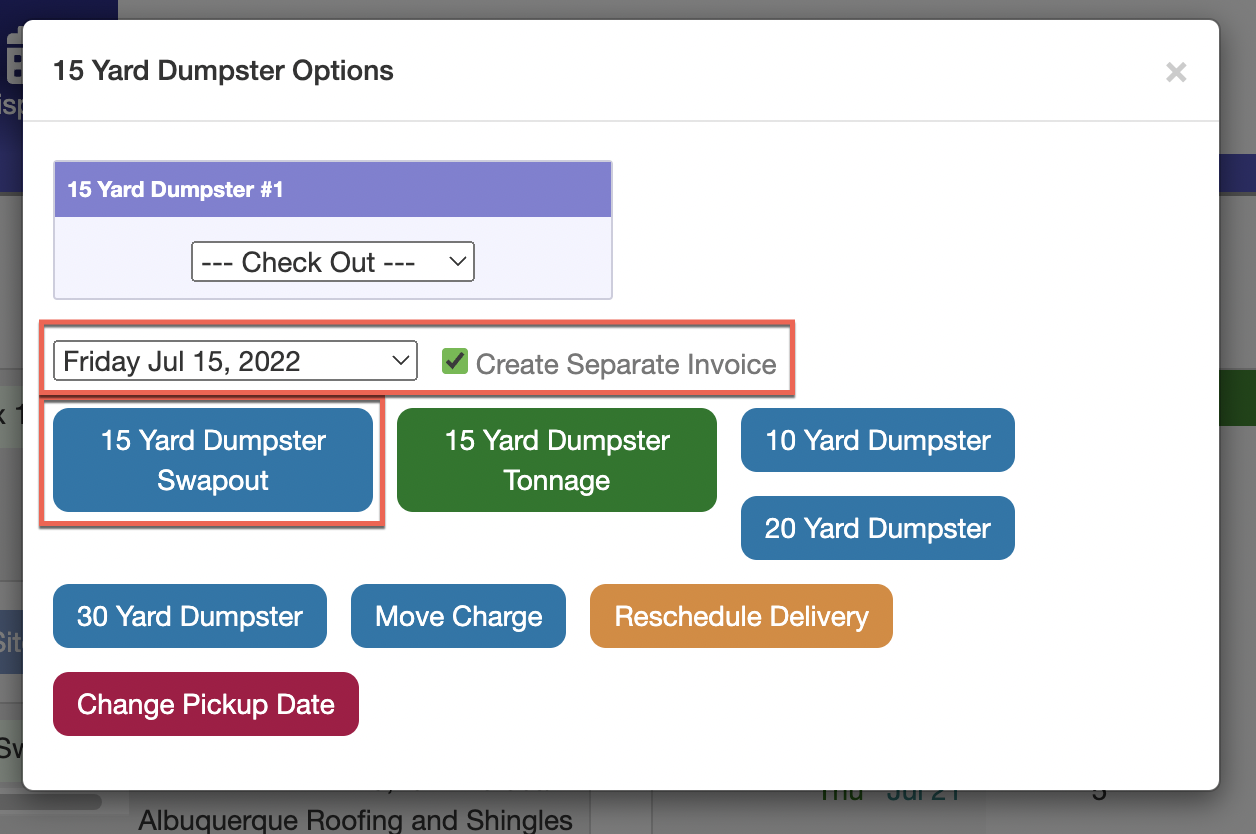 After scheduling a swapout, the software creates a "Pickup" for the previous order and copies the order to make a new "Delivery" for the swapout. This is intended for you to then close out and bill the previous order.
Swapouts reset the clock and are seen as a new rental in the system. Also ensure you are checking out and assigning serial numbers for both orders, respectively.
The "1296-P" indicates that this order is the "parent" or "primary" order. The new order (#1298) was a swapout for order #1296 as indicated by the "(P-1296)". This allows you to trace orders back to the original start of a series of orders.