There are two ways to configure Travel Fees within Dumpster Rental Systems. The first configuration is setting up with a distance range(s) and/or per mileage rate. The second option is to set fees by city and/or zip code. The majority of customers use distance ranges in conjunction with a per mileage rate. Only one configuration can be used. Otherwise, two travel fees will appear on the customer's invoice.
Note: Travel Fee by Distance calculates the mileage using Google Maps. It is incompatible with Wordpress websites unless you create a Google Developer account and follow the instructions to enable the Google Maps API. Search "Wordpress" in the Knowledge Base for instructions.
Please feel free to watch this video tutorial on Travel Fees if you like:
Travel Fee by Distance
To set up travel fee by Distance, enable the setting "Travel Fee By Distance" under Admin > Order Config > Misc Order Settings:

Once enabled, navigate to Admin > Rules > General Rulesets and click on "Adjustments". Perform the following:
Replace the existing "Apply Travel Fees" with "Travel Fee by Distance Range".

Multiple distance ranges can be used. Ensure that you start with 0 miles and leave no gaps between ranges.

Use the "Add More > >" button at the bottom to add additional rows.

The example shows two Distance Ranges and a per mileage rate.

Only one per mileage rate can be used.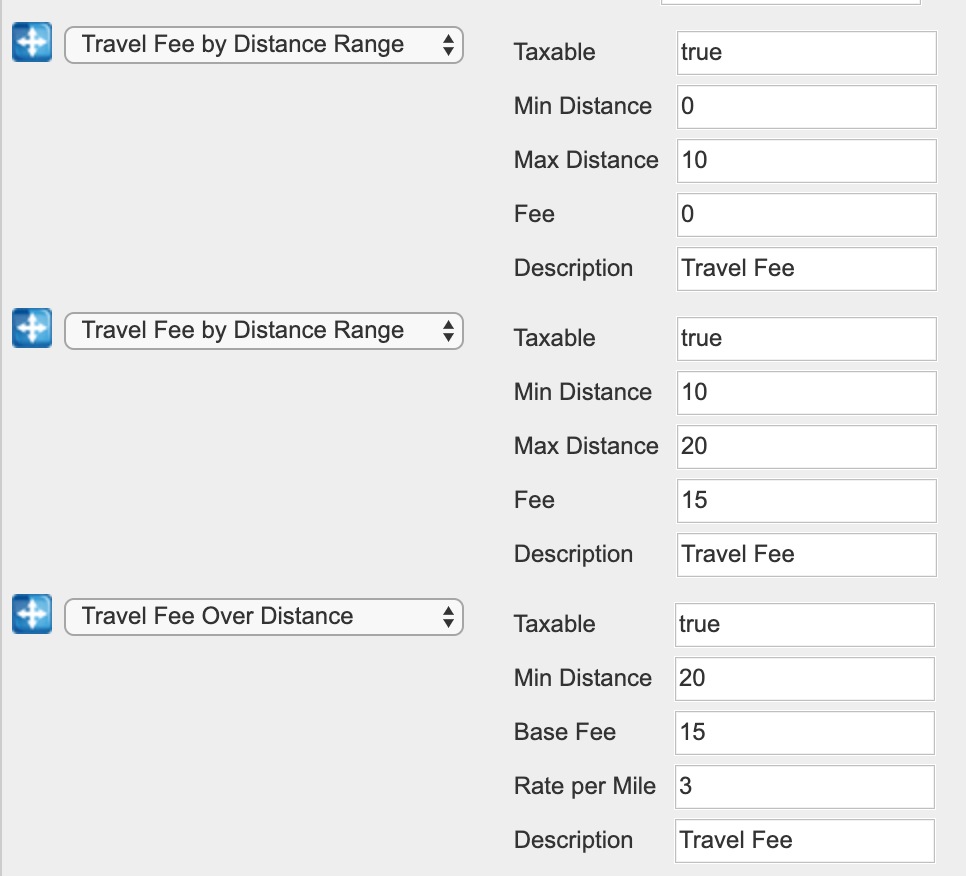 The base fee should be carried over based on your ranges. You can edit how the "Travel Fee" appears on invoices and receipts by editing the "Description" field.
---
Set a Maximum Distance
If you would like, you can set up a "Travel Fee by Distance Error" and set a maximum distance range. Add the option below your Travel Fee setup in Admin > Rules > General Rulesets > Adjustments: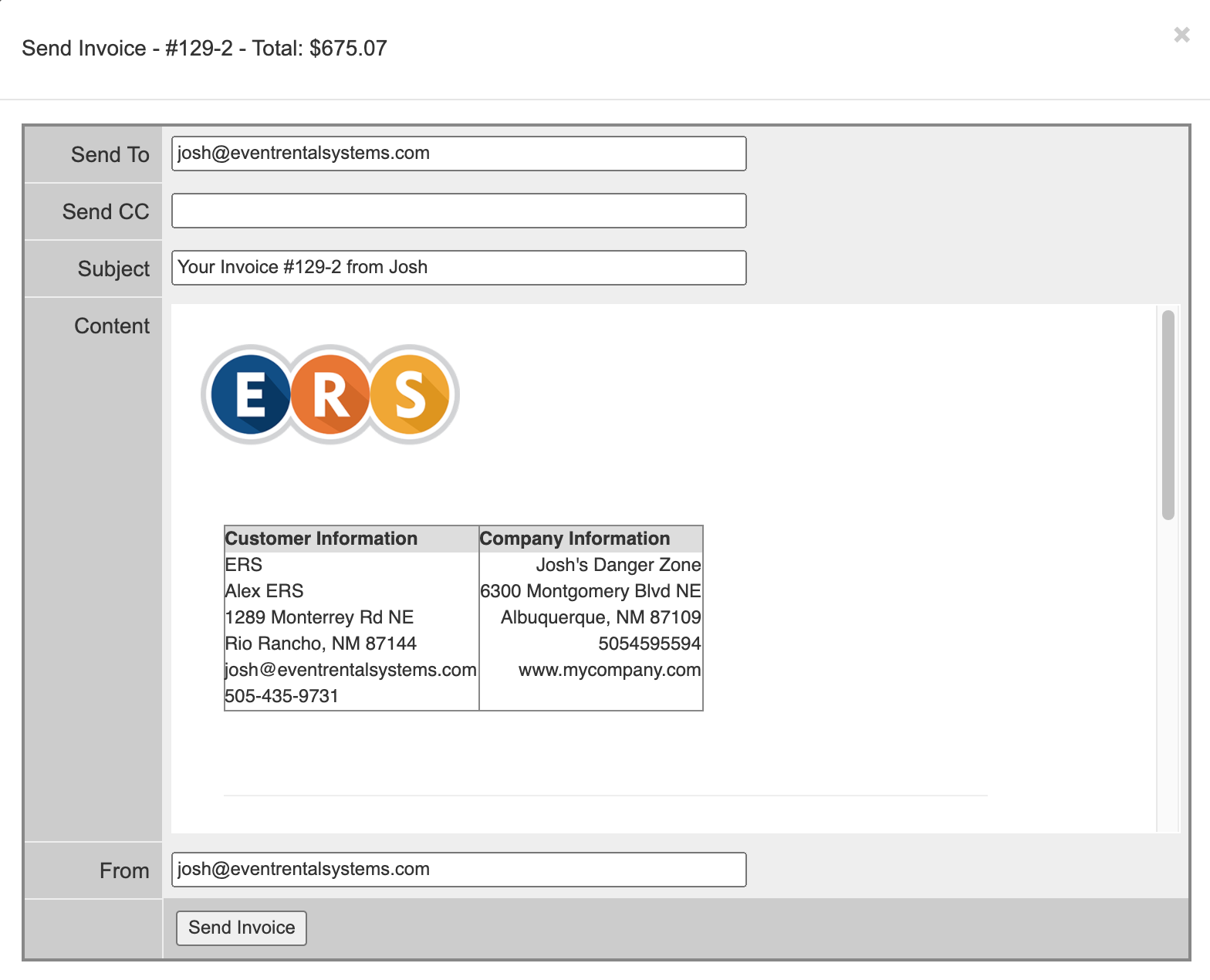 Dumpster Rental Systems recommends limiting the amount of restrictions and, instead, increasing the price for what is economically reasonable for your business and area. If a customer is willing to pay, then it may be worth accepting the business.
To set a maximum distance range:
Navigate to Admin > Rules > Availability Rulesets.

Click on "Universal Availability".

Use the "Add More > >" button at the bottom to add an additional row.

Select "Allow Travel Fee by Distance" in the dropdown box.

Input your "Max Allowed Distance".

Optional: Edit the messages that appear on the customer side.

---
Travel Fee by City and Zip Code
As a reminder, do not use both Travel Fee setups. Either calculate travel fees by distance or add them in Admin > Order Config > Service Areas.
Note: Travel Fees in the "Zip codes" area override travel fees in the "Cities" area.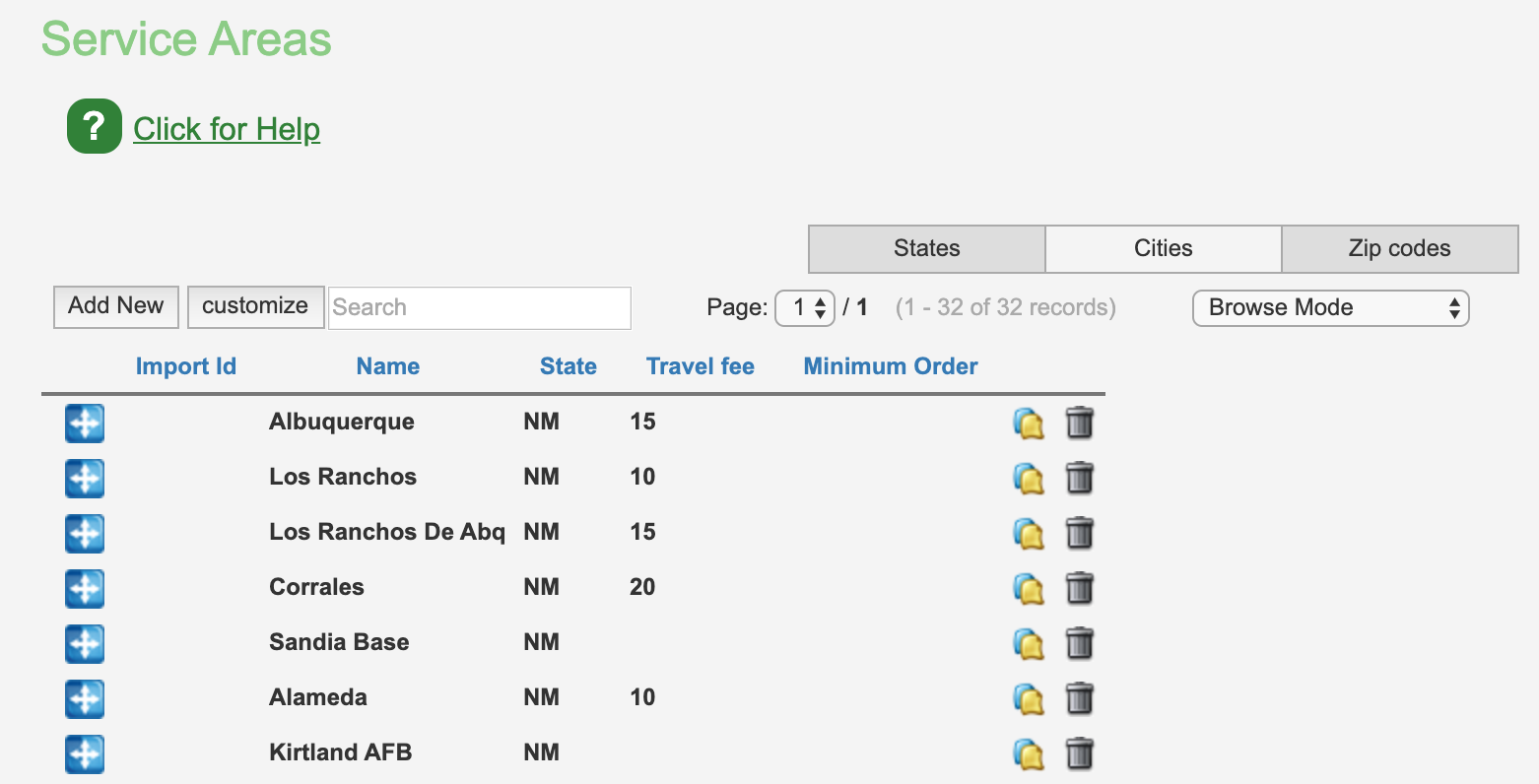 If you do not have any cities or zip codes listed, you can manually add them or use the "Auto-Fill Zip Codes and Cities..." button located at the bottom. Choose your radius and the system will automatically generate cities and zip codes in your area from your Warehouse zip code in Admin > General Config > Company Info: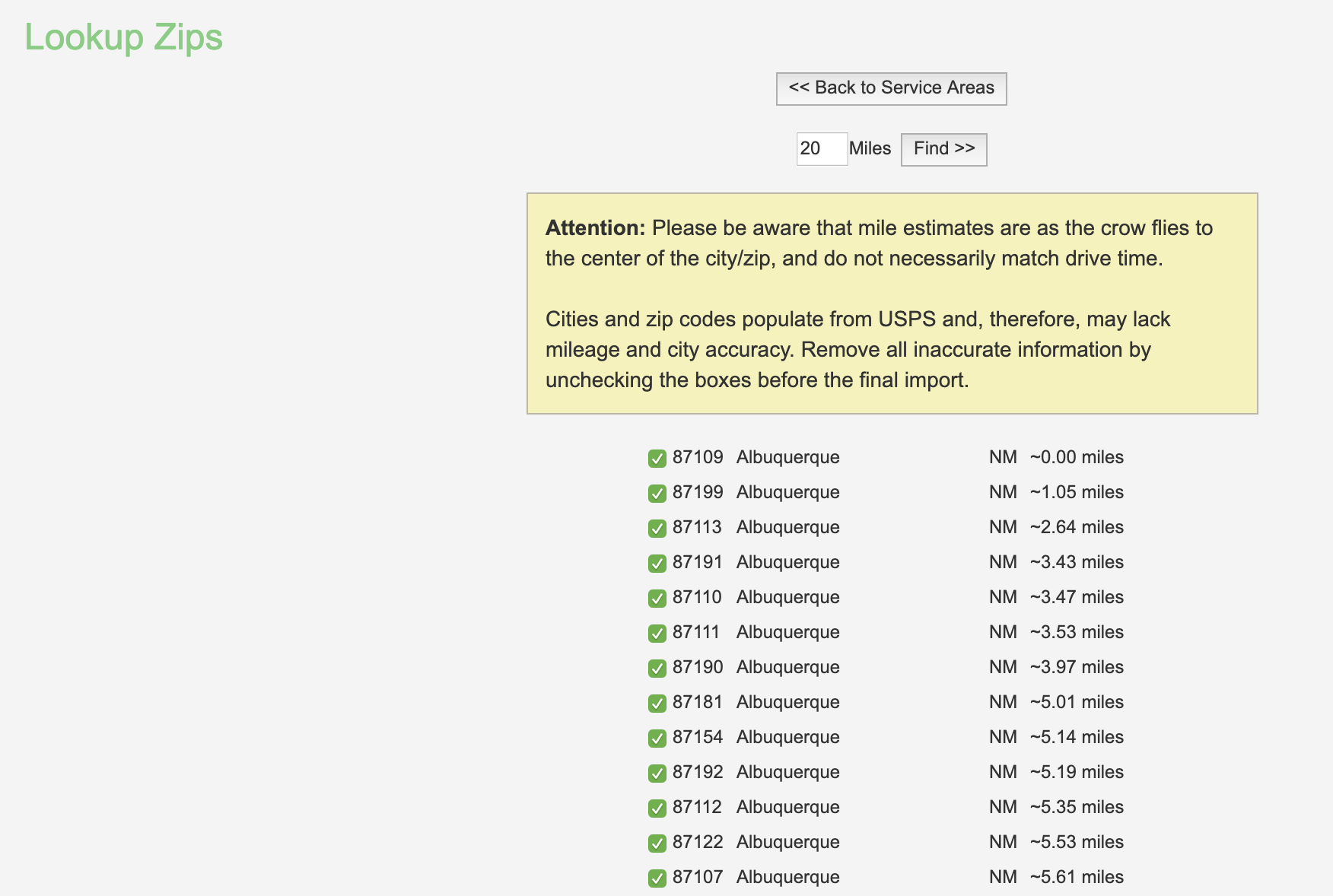 Additionally, you can use "Spreadsheet Mode" from the dropdown box to quickly and easily edit travel fees.

After everything is configured, we recommend testing a few local addresses to ensure everything is working as you intended during setup. Please contact our Technical Support team with any questions or concerns.