"Order Reminders" are required checkboxes shown on your online checkout process. These are generally used to communicate additional or important disclosures to customers. Your customers must check the box to acknowledge the disclosure.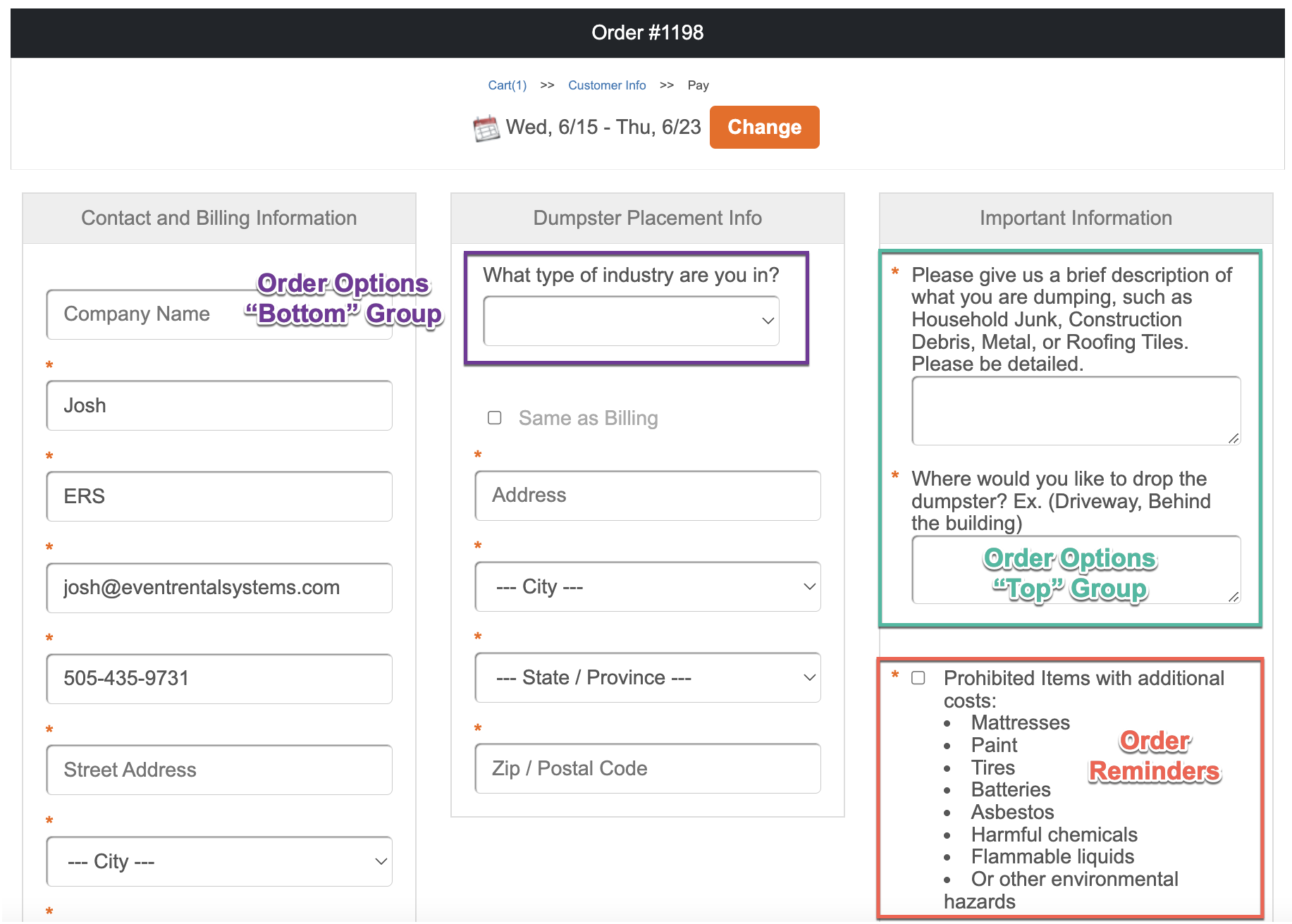 ---
Configuring Order Reminders
These required checkboxes on your website are located under Admin > Order Config > Reminders. There are three "Group" choices, which determine the location and use of each reminder.
"Reminders" Group - Required acknowledgement box during checkout.
"Customer Checklist" Group - Appears in the "Customers" tab, or CRM, as a checkable box used for filtering your customers.
"Checklist" Group - Optional color-coded boxes that appear on every order for selection.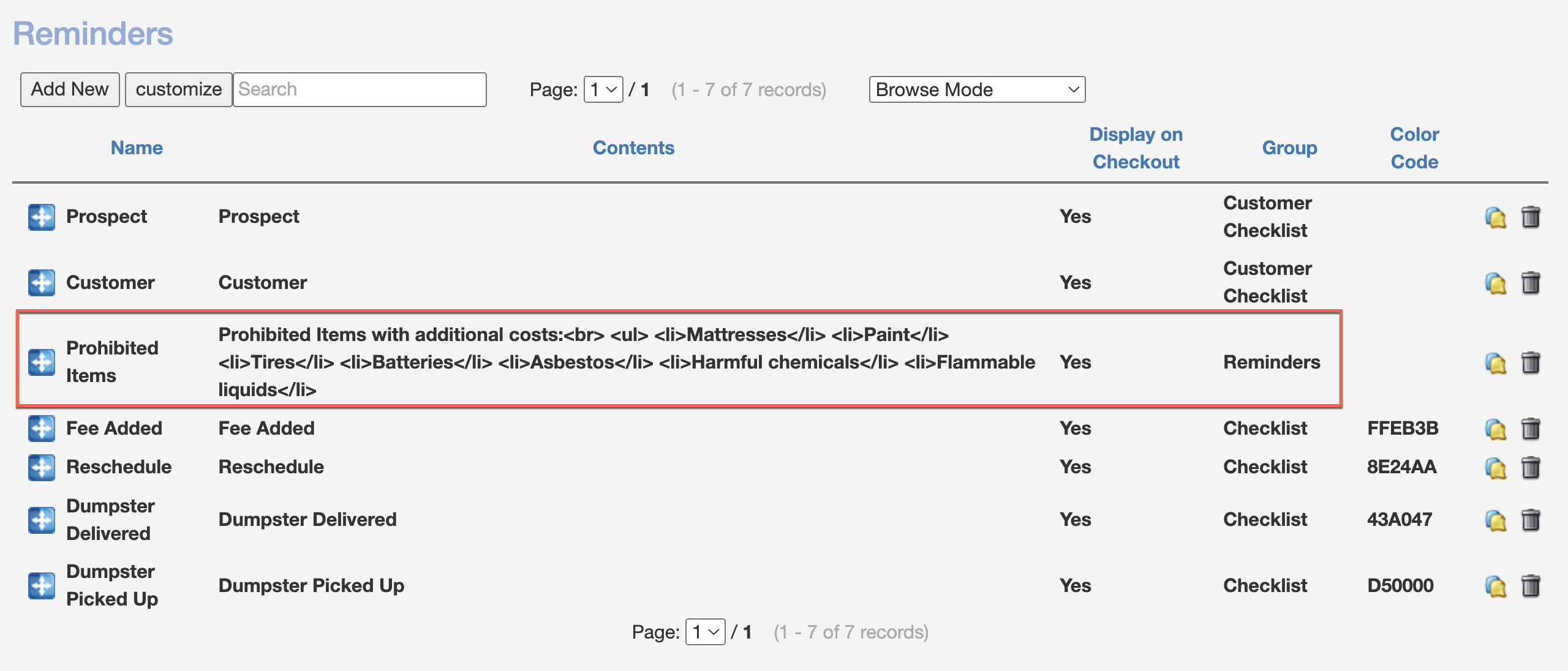 Reminders can be customized in a multitude of ways. Use the blue/yellow page icon to copy and edit any existing reminders. The "Contents" field appears on your website and accepts HTML code for special formatting, as seen below: