The Batch Billing section is located within the CRM under a customer's profile. When opening a customer profile, the "Billing" tab will show in the top right: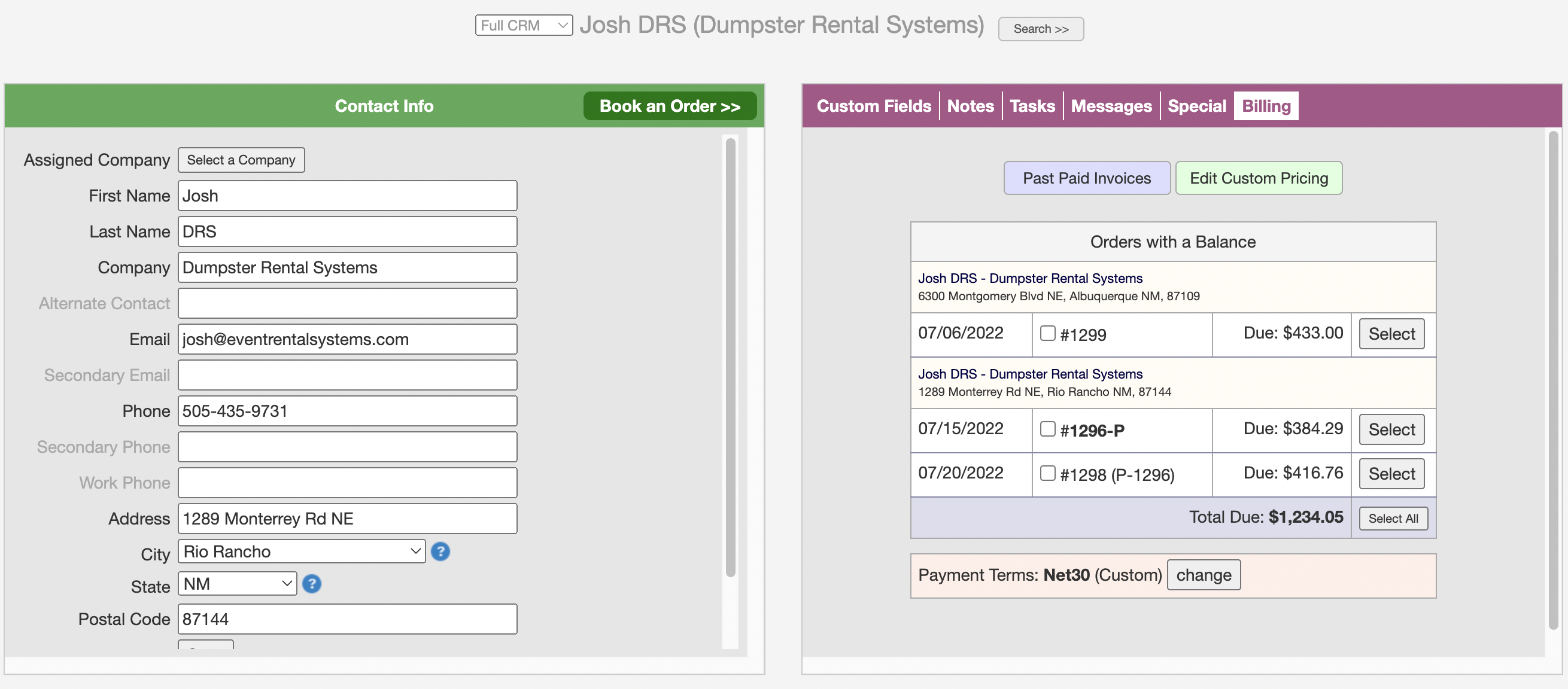 You can select individual invoices, multiple invoices, or all invoices. This example will show how to bill multiple invoices. Click the boxes next to the invoices to bill, and click "Select Checked".
Note: Invoices are grouped by parent/child automatically.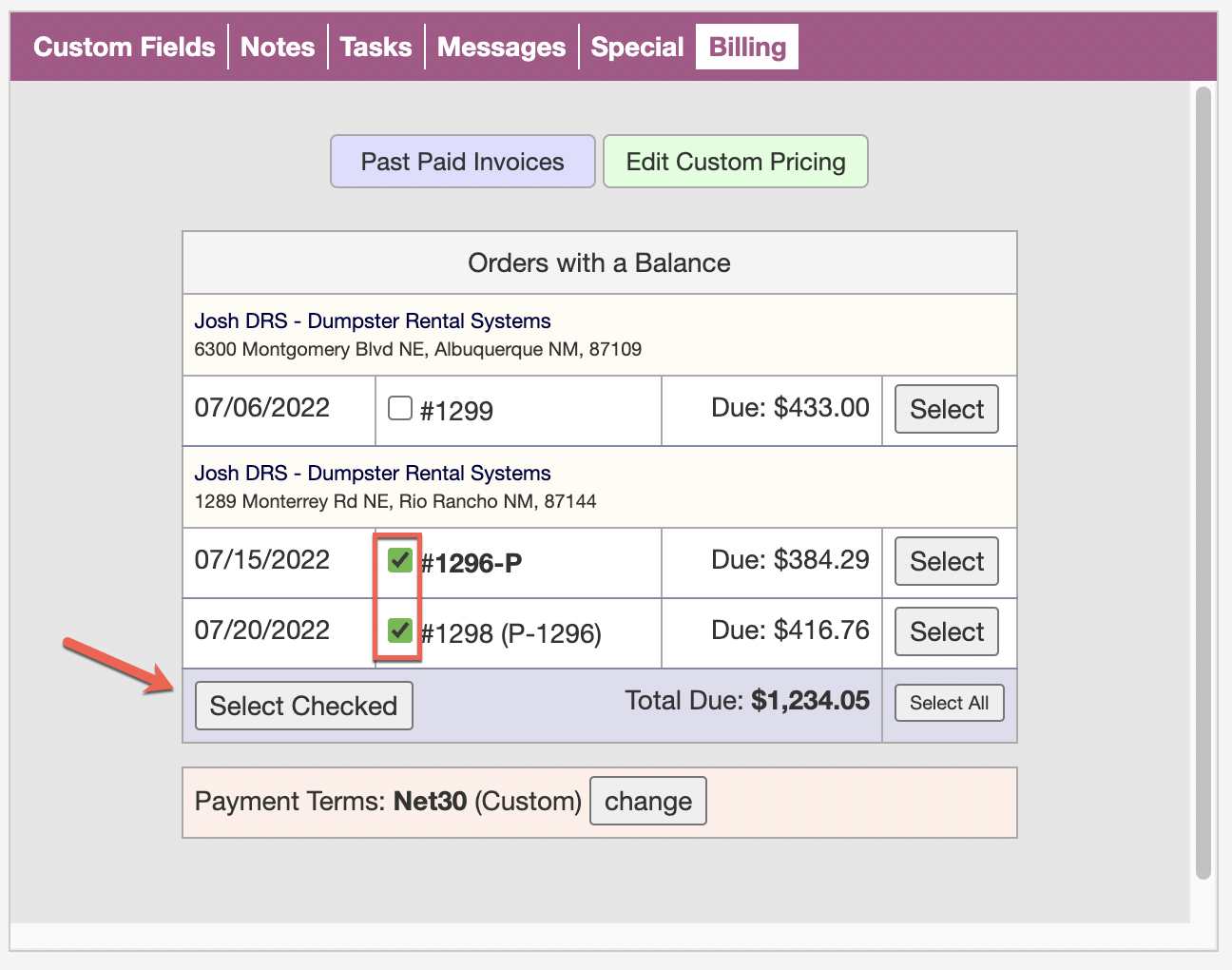 From this screen, you can pay for the invoice with a credit card or card on file. To see the other payment methods or send a Batch Invoice, click "Options":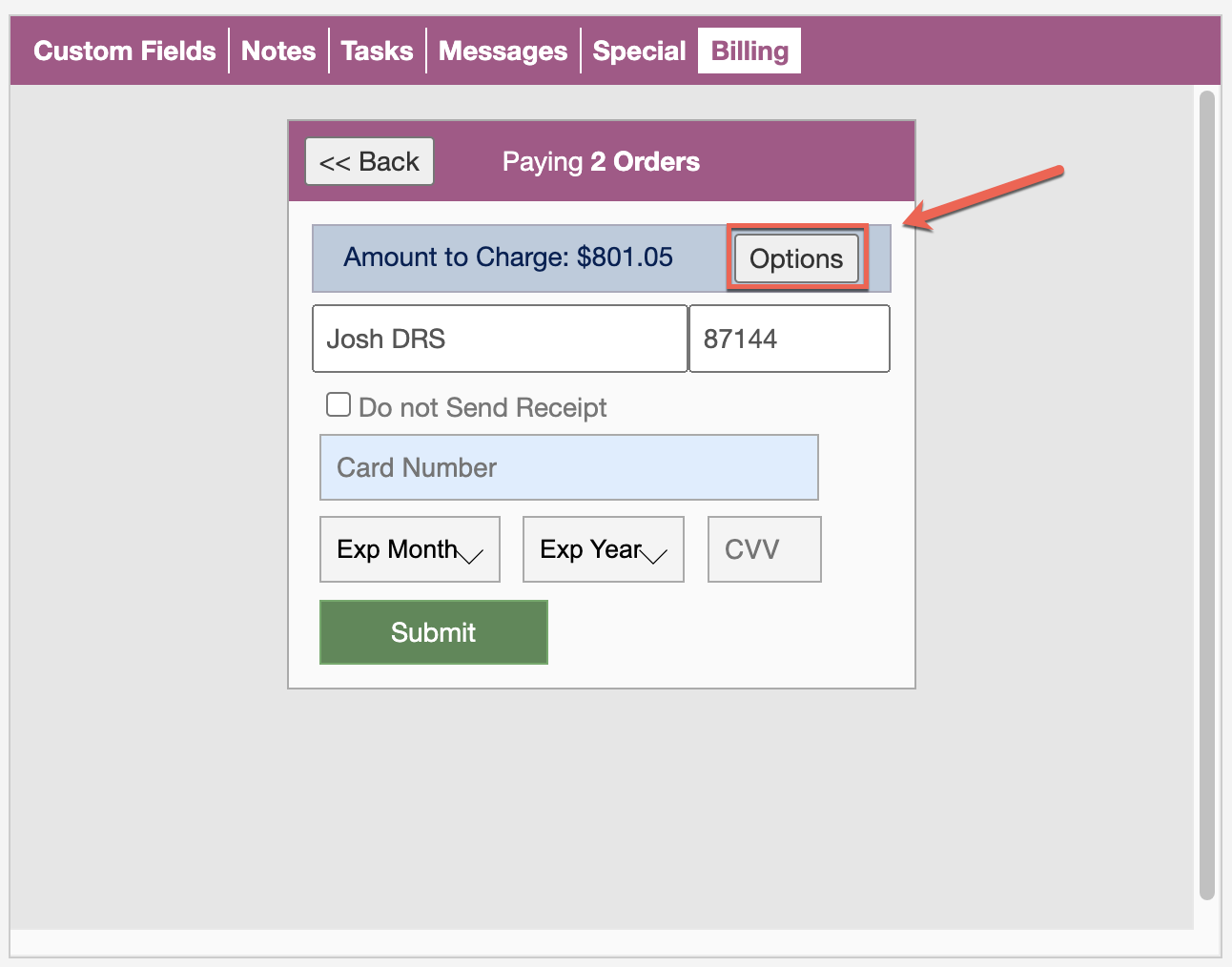 The Payment Options appear. Click "Prepare Invoice" to generate a Batch Invoice: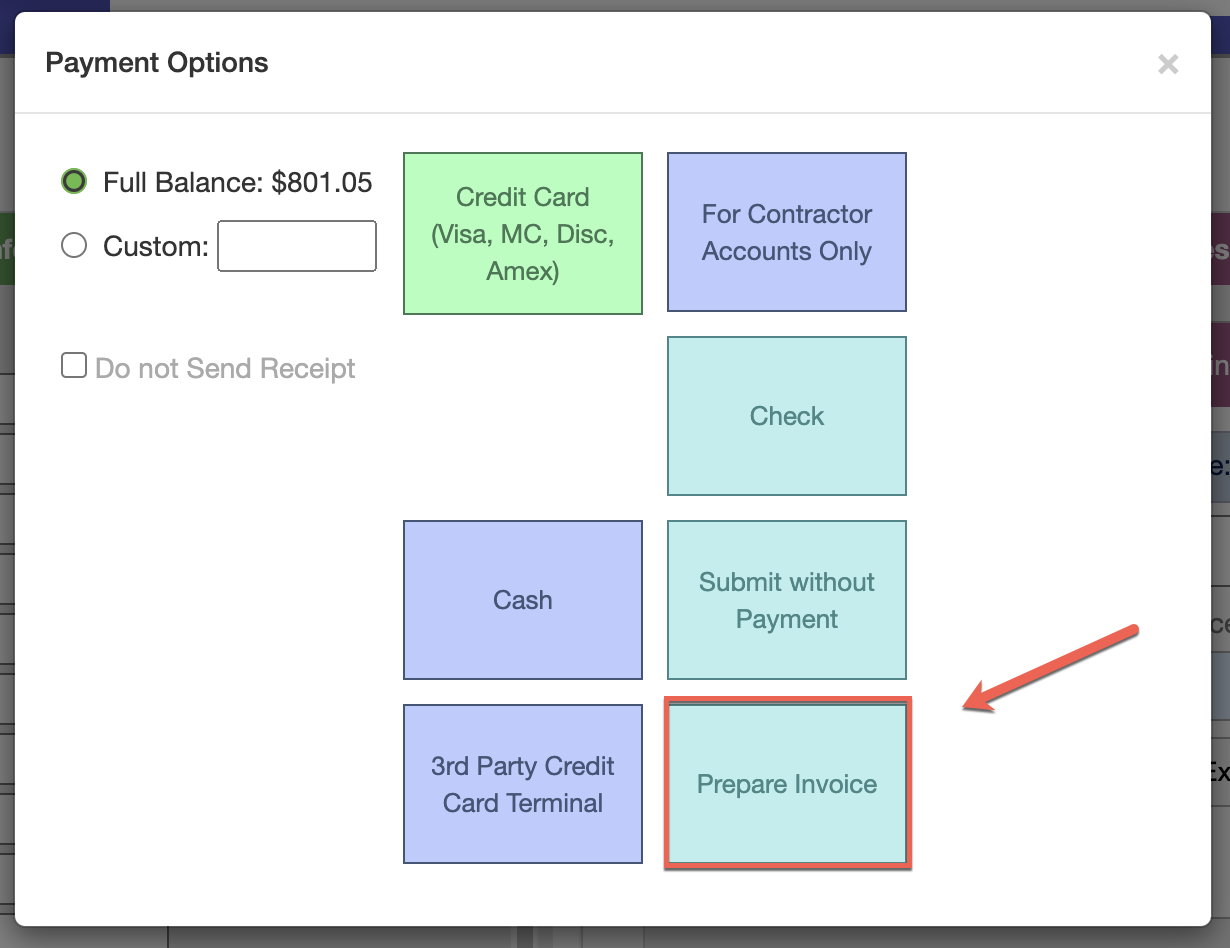 An editable box appears prior to sending the Batch Invoice via email. You can modify the recipients as needed. Click "Send Invoice" to bill the customer. Additionally, a PDF generates, which can be accessed by clicking "View PDF" in the bottom right of this box.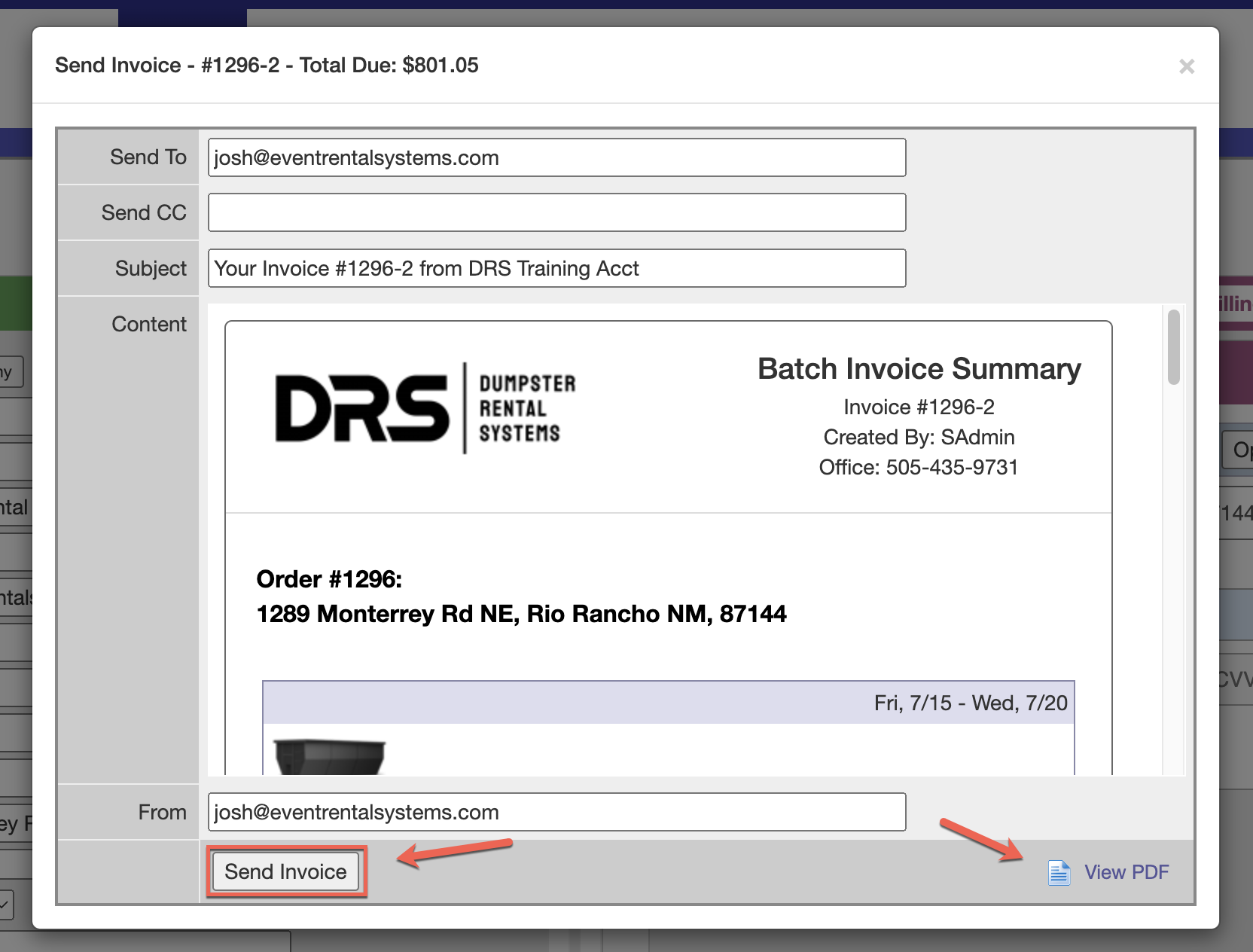 Once sent, you will see a confirmation page:
Unpaid Batch Invoices appear at the bottom of the "Billing" area. Click "Select" to pay or re-invoice.