Important Note: If you do not have access to your "Website" tab under Admin, please reach out to Technical Support. If changes are made to your website that require fixing from a DRS Web Developer, a cost may be incurred.
Our Responsive Editor is comprised of drag-and-drop sections. There is a "<raw HTML>" section available to add custom code within a specific webpage. This can be used to add any feature you can find/create code for, such as Integrated Google Reviews or a Blog, etc.
1. To add a custom section, navigate to Admin > Website > Responsive Editor and click the "page edit" icon to open the Responsive Editor for that specific webpage.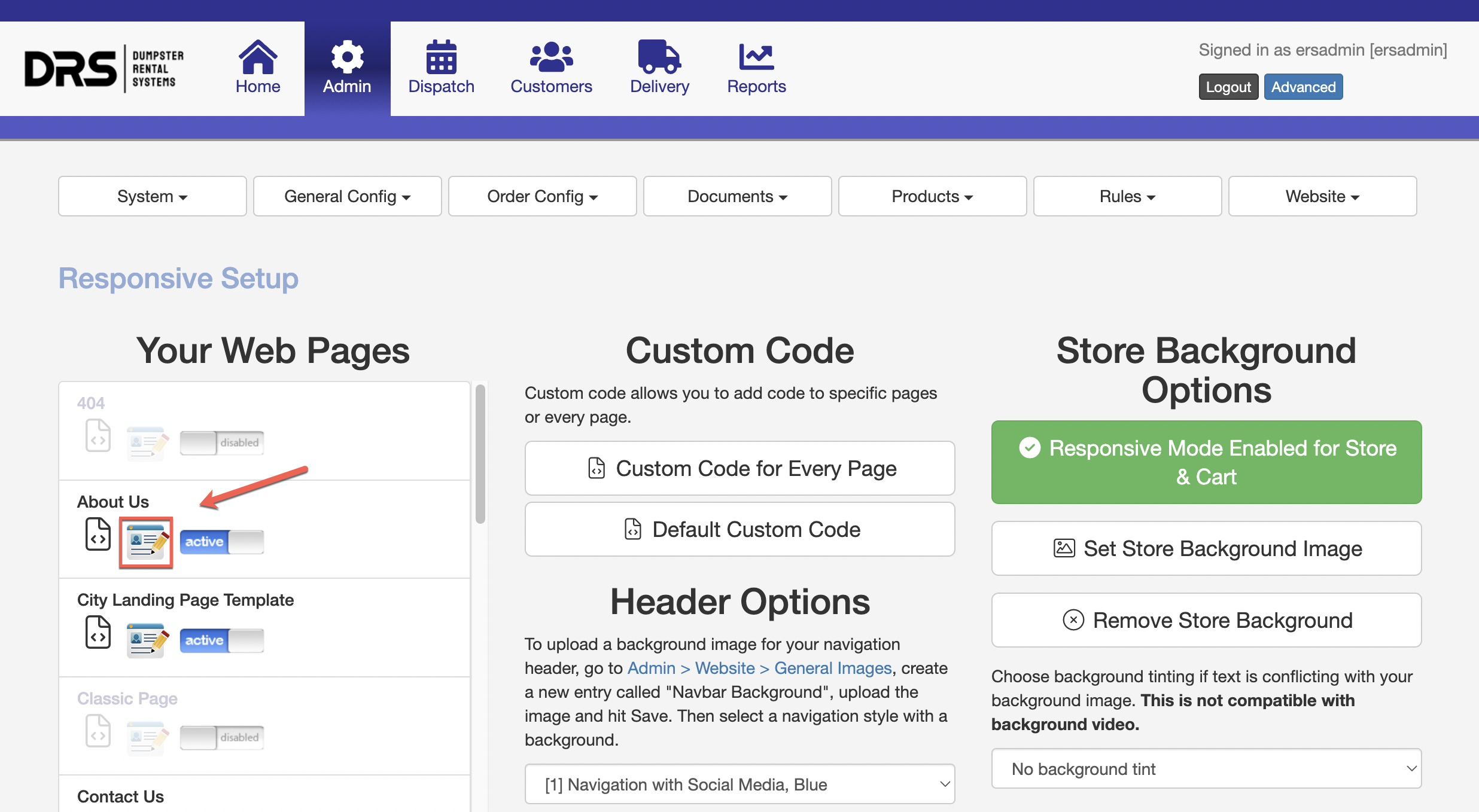 2. In the Responsive Editor, hover over the "Gear" icon for a pop-out menu.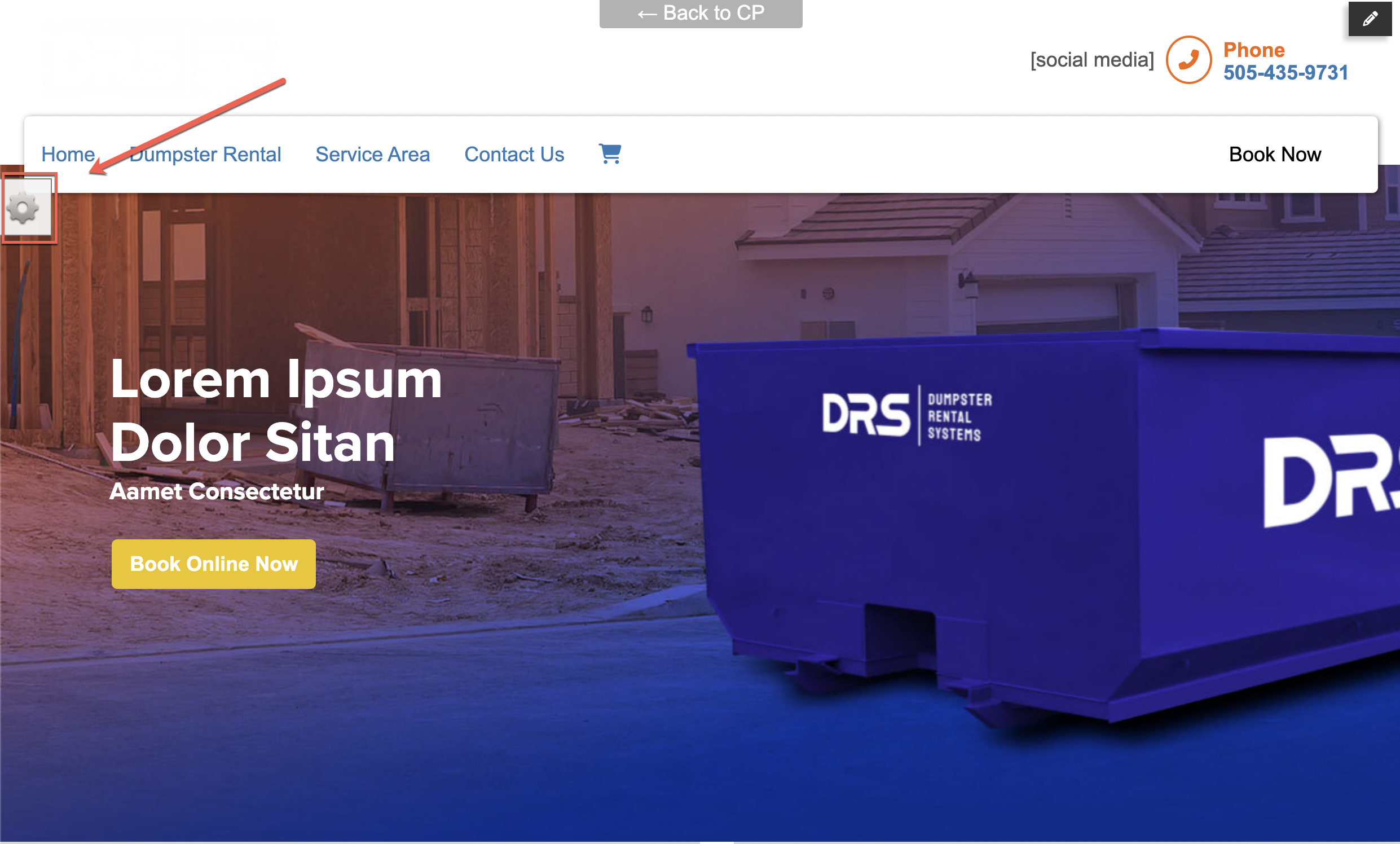 3. From the pop-out menu, click any of the "Change Style" buttons to view available the web sections.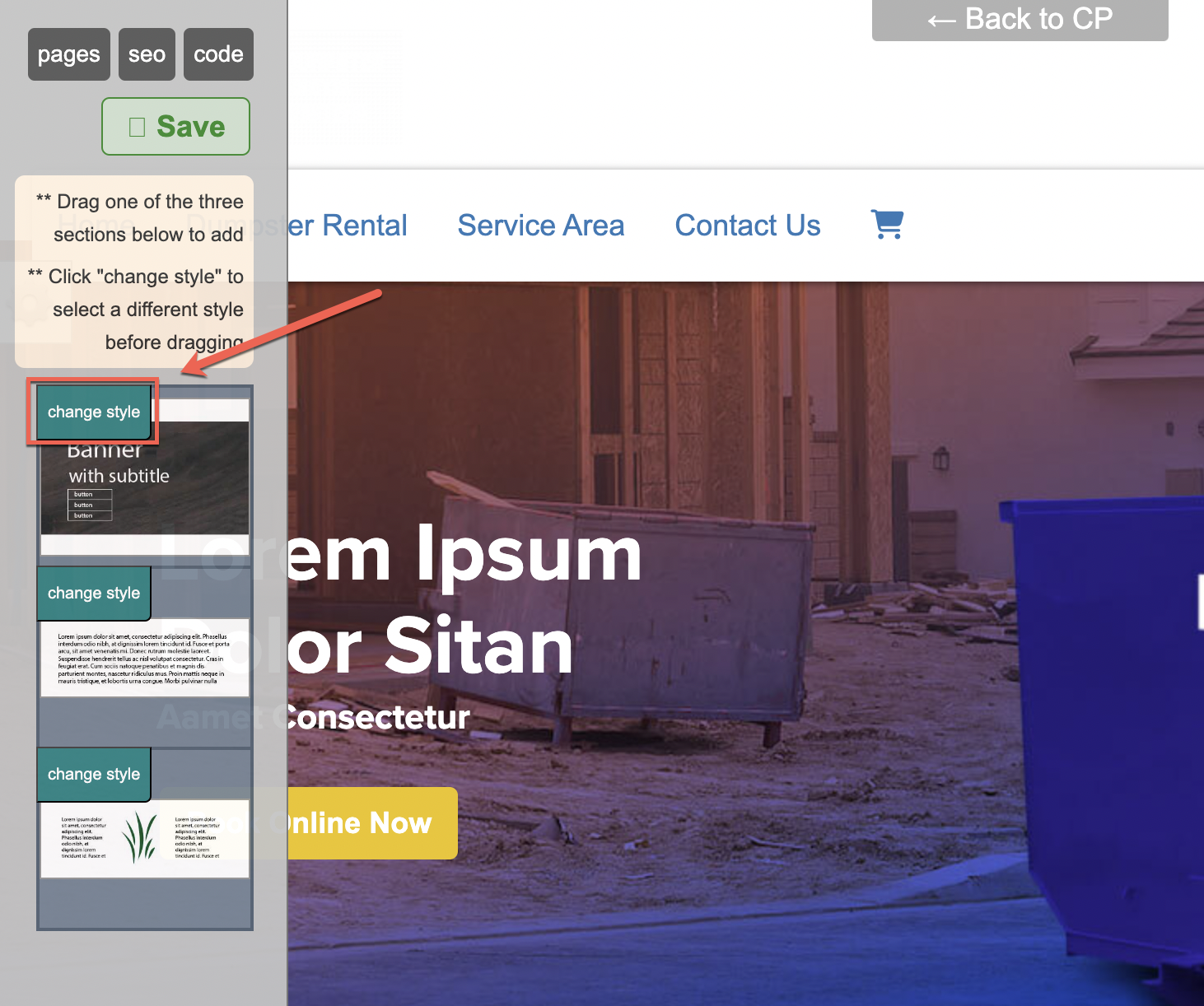 4. Find and click the "<raw html>" web section to select it.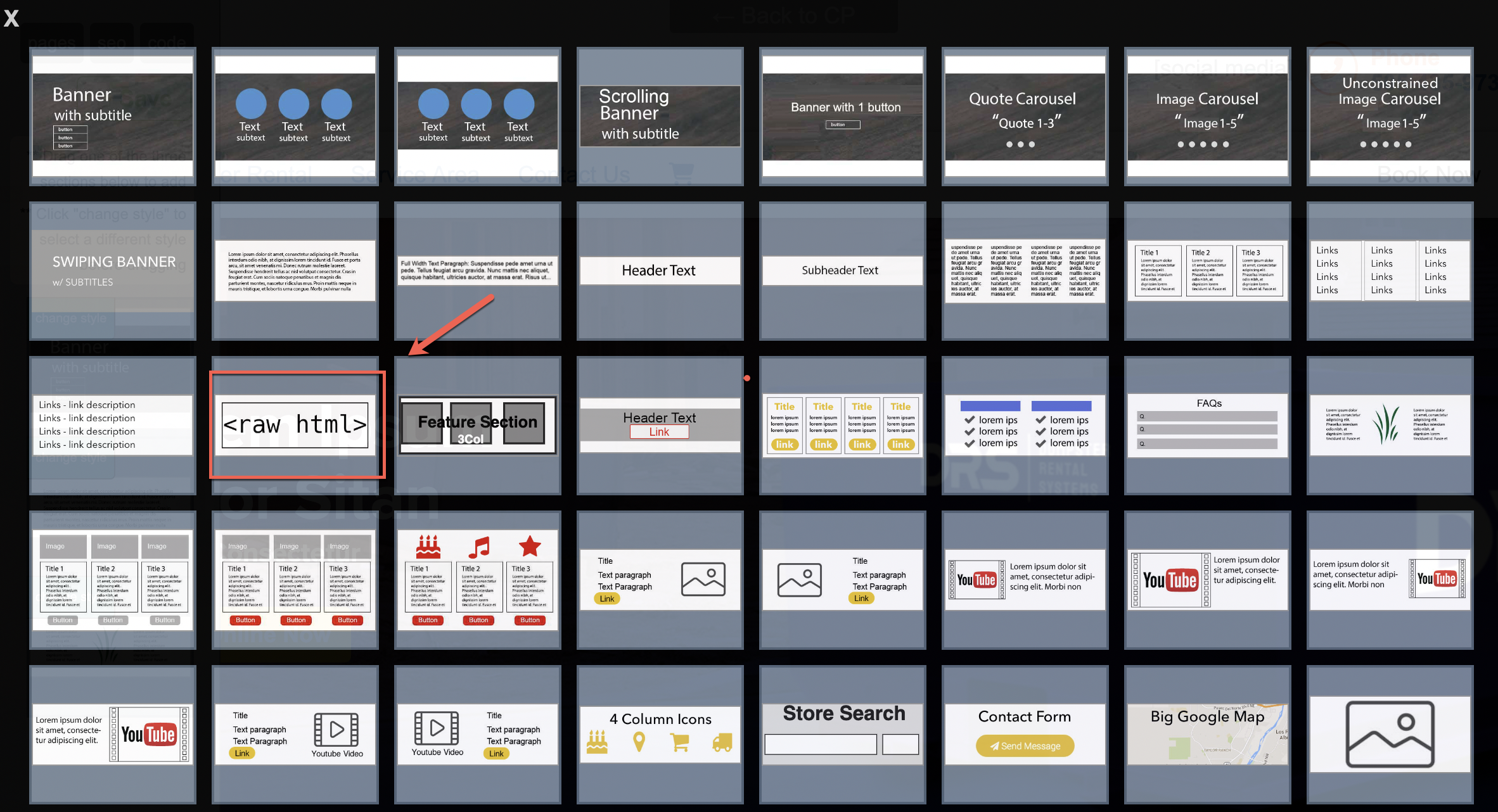 5. Once selected, drag-and-drop the web section onto the page where you would like it to appear.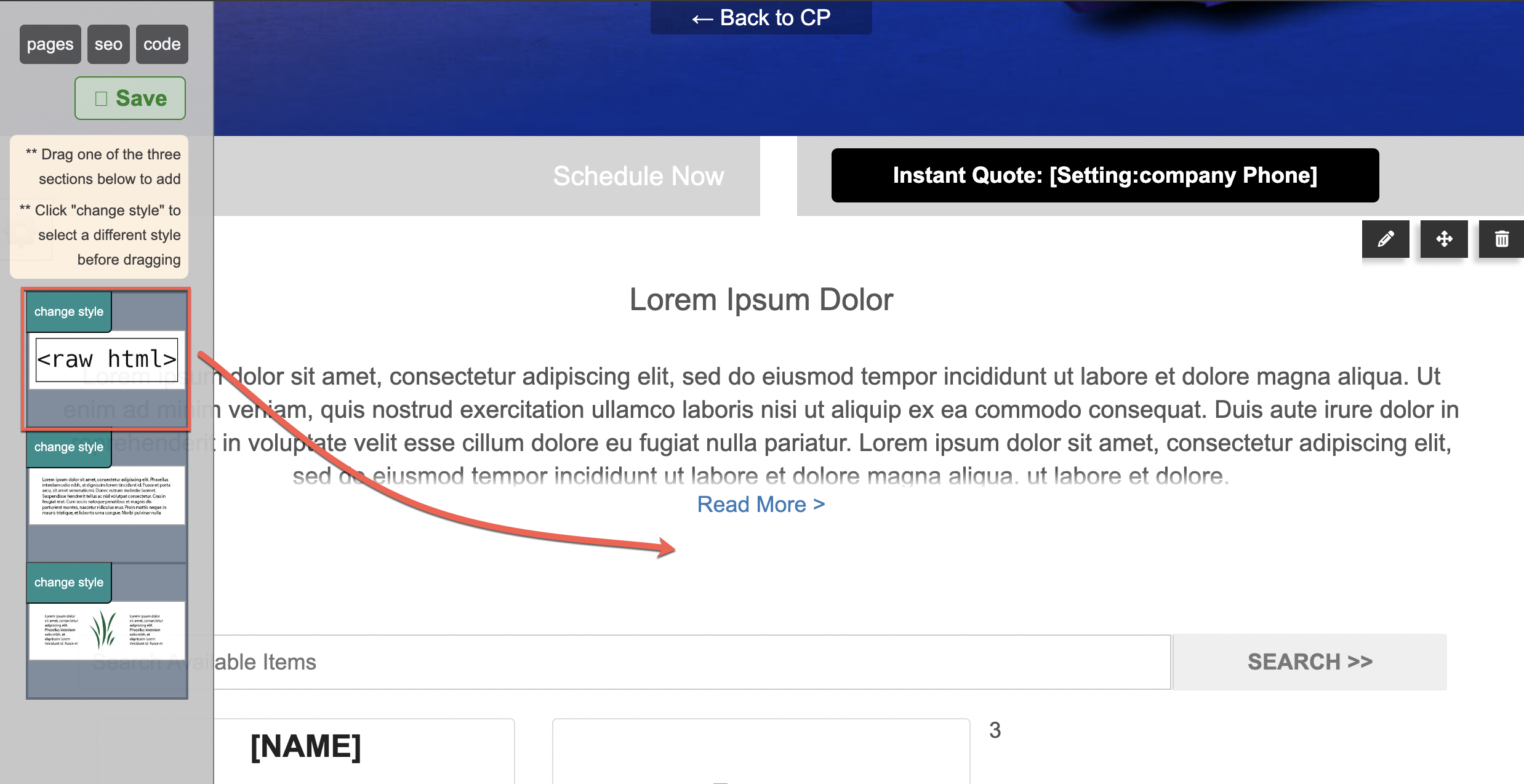 6. The "Raw HTML" section will appear on the webpage as shown below. Click anywhere on the box to edit the content.

7. Add your custom code into the "Edit Content" box and click "Update" to commit the changes.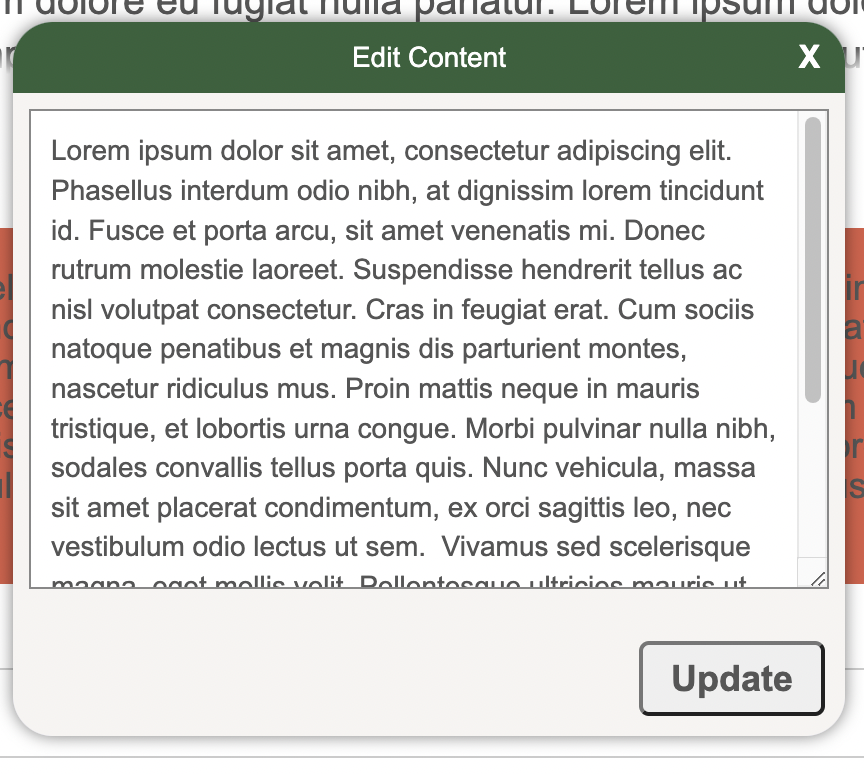 8. Don't forget to hit the "Save" button (also under the "Gear" icon) to commit your changes!