To add additional pages to your website, navigate to Admin > Website > Website Pages. Once there, click the "Add New" button toward the top:

To make a new webpage, you must enter in a "Name" and "Path". The "Responsive Page Mode" must be set to "Responsive" (instead of "Classic"). Do NOT use the "Content" field as this is for classic websites. To edit this web page, click the "Edit Responsive Content" button after the page has been saved with a name and path.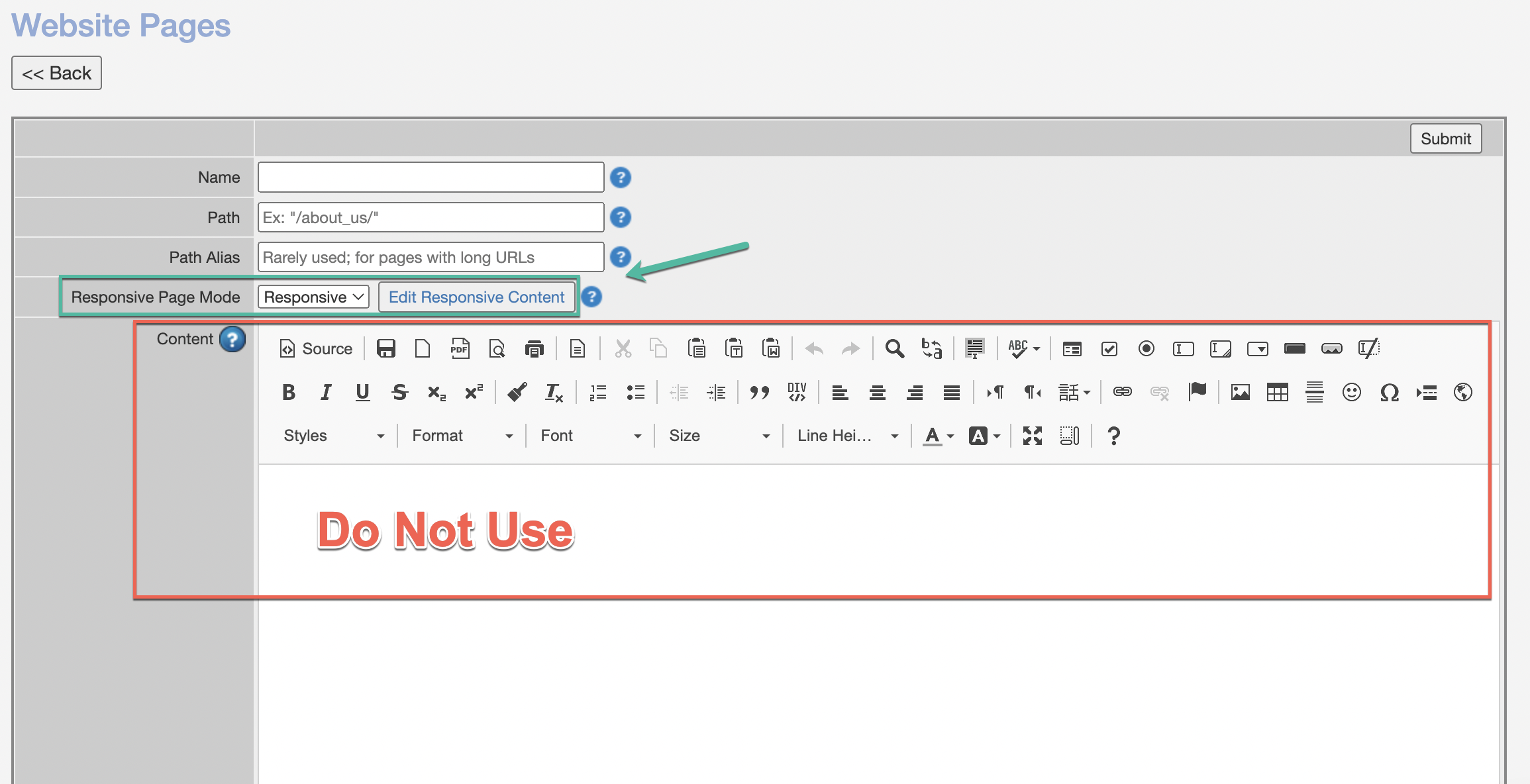 Below the "Content" field are individual page settings for SEO information:

At the bottom of the new page screen are options for the "Navigation Type" and "Page Type":
Navigation Type:
Default - Visible online and indexed.
Hidden - Not indexed.
Page Type:
Regular - A normal page.
Landing Page - The "Header" and "Footer" are hidden by default.