Tonnage can be added on any order in the Driver App. Most commonly, tonnage is added to active pickups for the day. You can tap the "Basket Icon" with the Order ID, and tap the 2nd tab (four boxes) to enter tonnage manually on any non-pickup order. Below, we will show you the most common way tonnage is entered in the Driver App.
1. In the Driver App from the "View Loadsheet" screen, you will see an orange button for "+ Add Tonnage" on any pickups that do not have any tonnage entered. Tap the button for a shortcut to the tonnage entry screen.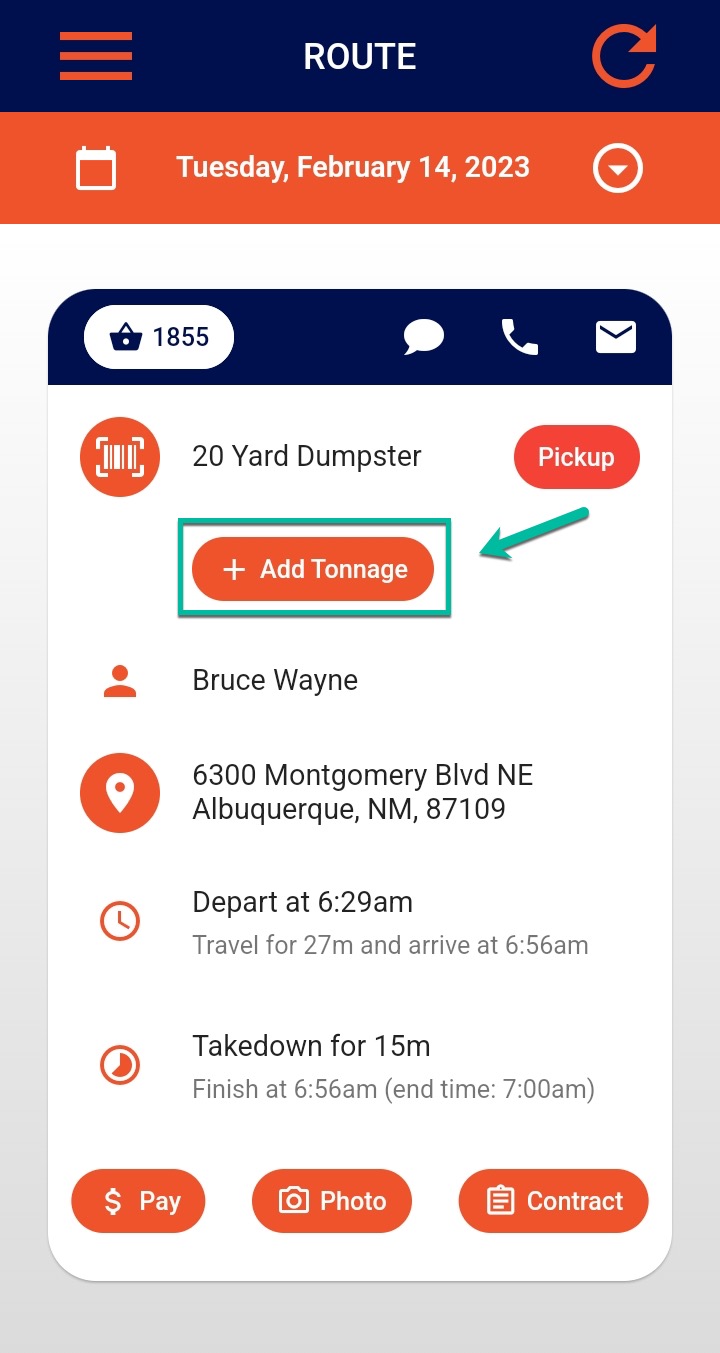 2. On the following screen, tap the "Pencil" icon to enter in the tonnage quantity. Unless directed otherwise by your manager, always enter in the total tonnage amount. The system will do the math to calculate an overage.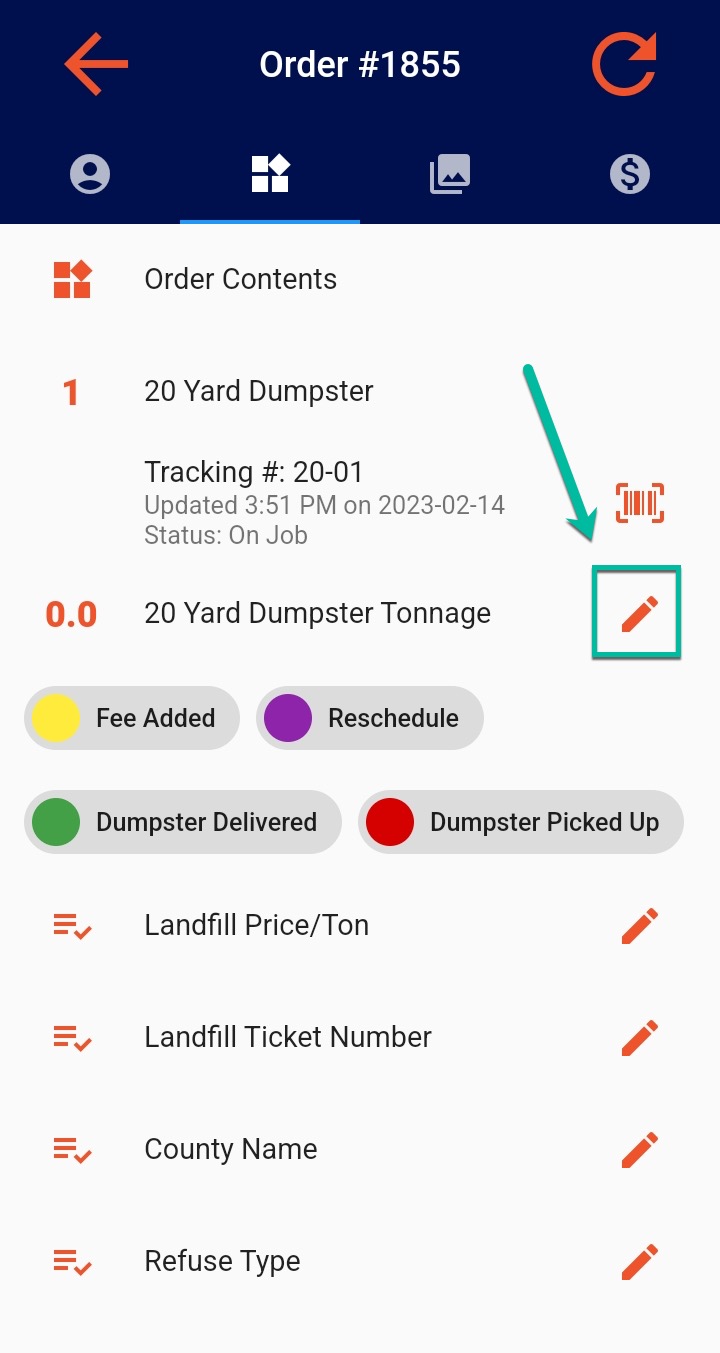 3. Enter in the total tonnage of the scale/landfill ticket, and tap "Submit".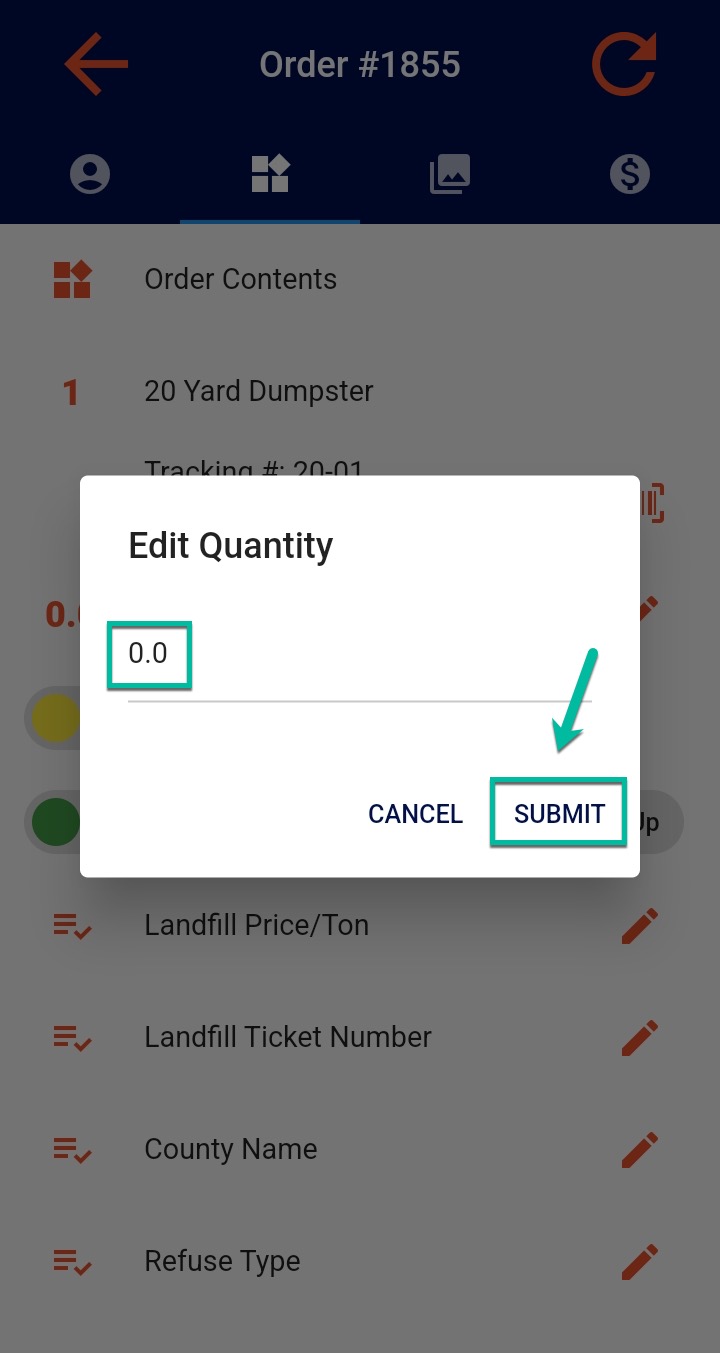 4. Once entered, you will see the tonnage appear with any calculated overage. It will automatically update the Control Panel and the invoice.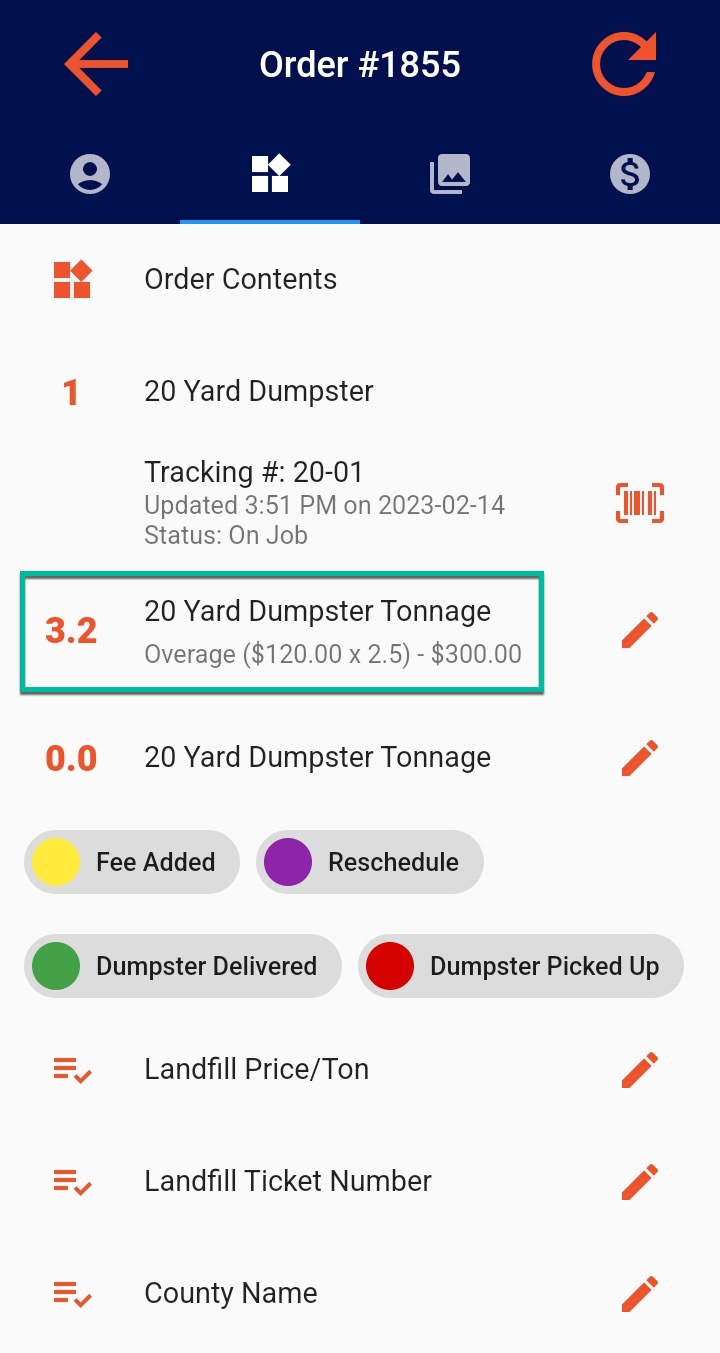 5. From "View Loadsheet" with all of the day's orders, the "+ Add Tonnage" button is replaced with the entered tonnage amount for any order with a tonnage entry.