On the "Home" screen of the Control Panel, you can create and assign various tasks, either as a reminder for yourself or as a direction for an employee.
Location the following area on the Home screen to see and add tasks. Tasks will stay permanently in this list unless manually dismissed.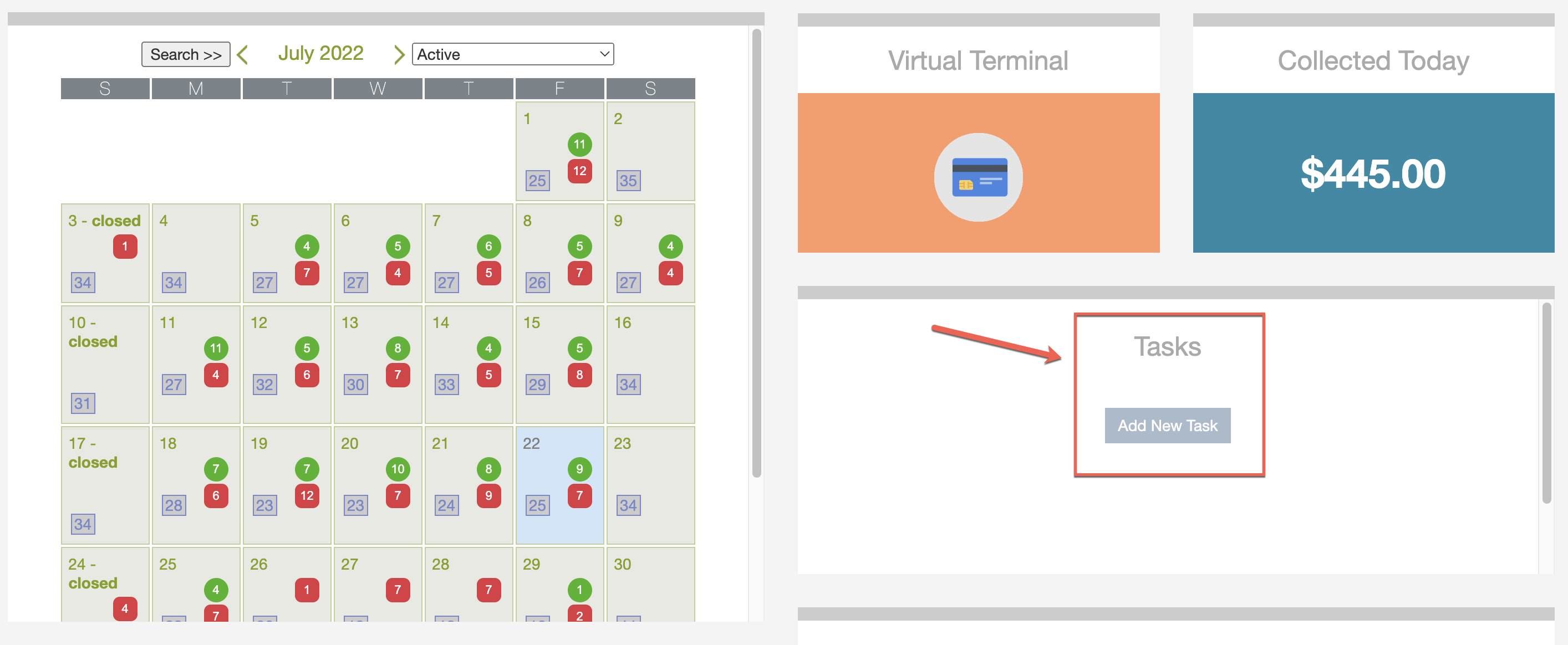 Click "Add New Task" for a pop-up window. Fill in the appropriate fields, as needed.
Only "Task" is required.
"Notes", "Assigned To", and "Due" fields are optional.
Use the "Complete" field to mark an item as done, or use "Dismiss" to remove the task entirely.
Pressing "back" will show you a list of all tasks: Completed, :ate, and To-Do.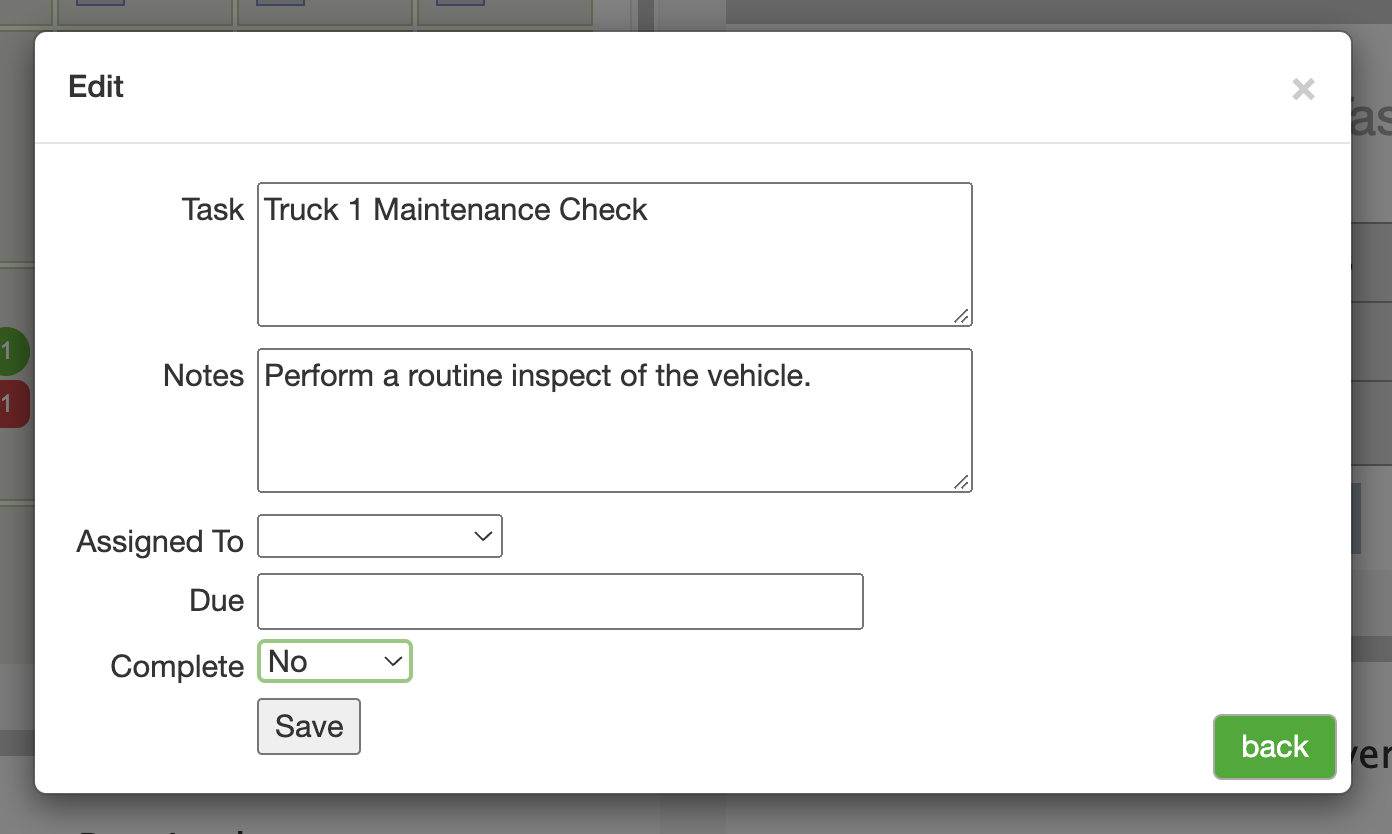 Once tasks are created, they will appear within the box on the "Home" screen. If there is a due date that has passed, tasks will show as late:

Employees can see their tasks by pressing the "View Tasks" button in the DRS Driver App: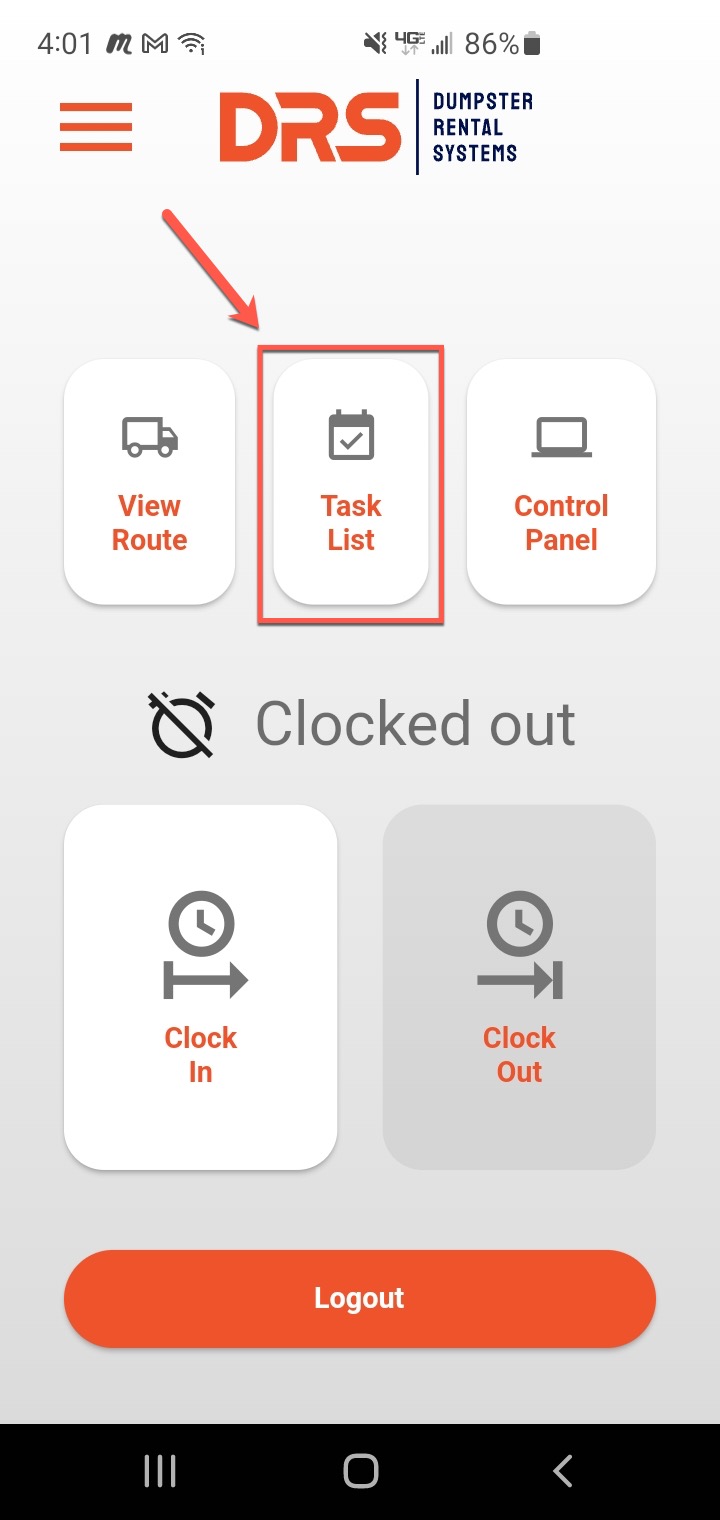 If a task has a due date, it will show a day countdown. "Clean vehicle" below does not have a due date. Drivers can check the box next to the task when one has been completed, which will update the "Home" screen on the Control Panel: